London van driver in 'anti-Semitic parking rant'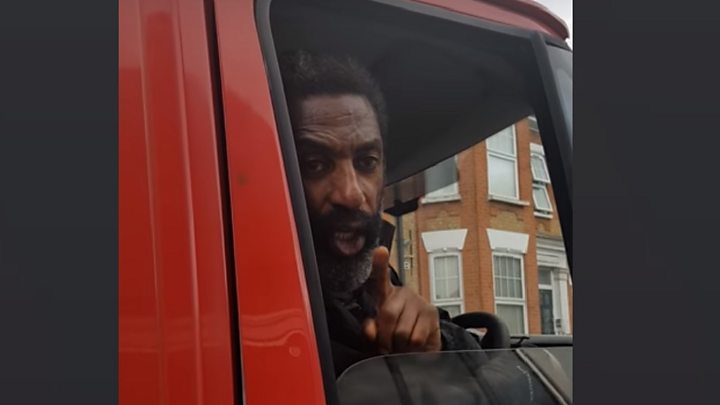 A van driver has been filmed praising Hitler after an apparent parking dispute in part of London with a large population of Jewish people.
The footage, recorded in Stamford Hill, north-east London, has been passed on to the police by a Jewish neighbourhood watch group.
The driver can be heard saying: "Hitler was a great man, he knew what he was doing."
The area is known as home to a large population of orthodox Hasidic Jews.
Rabbi Herschel Gluck, president of the neighbourhood watch group Stamford Hill Shomrim, said he was shocked.
"The words used in this anti-Semitic rant is absolutely abhorrent and disgusting", he said.
"I am deeply shocked that a person can hold and feel free to express such despicable views."
The Met Police said in a statement: "Police in Hackney received an allegation of anti-Semitic abuse against an individual in Lynmouth Road at 18:30 on 23 December."
An appointment has been made to see the complainant and no arrests have been made. Inquiries are ongoing.