Death reports of woman hit by police car in Hackney 'inaccurate'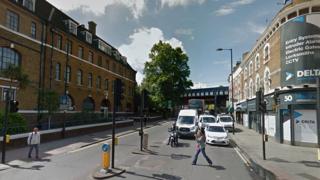 Reports that a woman who was hit by a police car had died were incorrect, the police watchdog has said.
The Independent Police Complaints Commission (IPCC) initially said the 25-year-old had been involved in a fatal crash in Dalston Lane, Hackney, east London.
It later corrected the mistake, and said she had suffered serious injuries but was now stable.
A Met Police officer accidentally provided "misinformation", it said.
The victim was hit by the patrol car at about 23:30 GMT as officers were "attending an incident".
She suffered serious injuries but is now in a stable condition, the IPCC said.
A spokesperson said the police watchdog had launched an investigation.
"The incident was mandatorily referred to the IPCC by the Metropolitan Police," they said.