John Worboys: Victims 'terrified' by prison release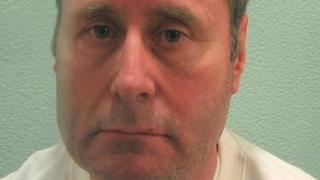 Victims of serial sex attacker John Worboys feel "betrayed" by the decision to release him, a solicitor has said.
The former black-cab driver, who was convicted of 19 offences and is suspected of attacking more than 100 women, has served ten years in jail.
Kim Harrison, who represented 11 women in civil cases against Worboys, said they were "absolutely terrified" by the prospect of his release.
The Parole Board chief said the panel was "confident" he would not reoffend.
Worboys, now 60, is due to be released from prison at the end of the month.
He was convicted in 2009 of 19 charges of drugging and sexually assaulting 12 passengers and one charge of rape.
Worboys picked up his lone victims in London's West End and gave them champagne, claiming he had won large amounts of money on the lottery or at casinos.
But these drinks were mixed with sedatives and his victims were unable to prevent him assaulting them.
Many women were left with little memory of their ordeals and could only recall falling asleep in the back of the vehicle before waking up at home.
He was given an indeterminate sentence of imprisonment for public protection (IPP) and told he would not be released until parole officials were convinced he did not pose a threat to women.
'Danger to women'
Ms Harrison said her clients had been given the "clear impression" Worboys would be imprisoned for "a very long time" when they came forward.
Worboys was convicted in relation to three of the solicitor's clients.
All gave full statements to the police and Crown Prosecution Service (CPS), she said, but the remaining eight were told their cases would not be progressed as there was already enough evidence against Worboys.
"They're left feeling betrayed and devastated and they want answers as to why he could be released so early and why their cases weren't taken forward at the time," she said.
Ms Harrison called for files on the case to be re-examined, and said victims wanted reassurance that Worboys, who had continued to protest his innocence during civil proceedings in 2013, was no longer a threat to them.
"If he hasn't admitted his guilt then he's still a danger to women," she said.
"If he has admitted guilt then he's admitted a modus operandi which involves luring women to his cab and sexually assaulting or raping them and that needs to be investigated".
Parole Board chairman Nick Hardwick previously said the board was "confident" Worboys would not reoffend.
Prof Hardwick apologised after it emerged some victims had not been informed of the decision to release Worboys.
The CPS said 83 complaints were made during the initial investigation, but many did not pass the evidential test.
No 'sell by date'
Questions have been raised as to why no further prosecutions were brought, even though police say they had suspicions Worboys may have assaulted other women.
Barrister John Cooper QC said it could be possible to launch a fresh prosecution.
"If there is other evidence out there, then let's have it," he said. "If there is, he could be prosecuted. There is no sell by date in prosecution."
However, Tim Grattan Kane, the senior investigating officer of the initial Worboys investigation, said that although many women came forward, it was a difficult case to prosecute.
"The very nature of the offences committed by Worboys and the fact he was using drugs to facilitate his offending meant that many of these people didn't have a clear recollection of exactly what had happened and when it had happened.
"So, we were not always able to get the strongest of cases."
Police have said any new information about Worboys will be investigated.
Worboys, who spent time in prison on remand before his conviction, will be subject to licence conditions including weekly reporting to his supervisor.
Any breach of his conditions could lead to his recall to prison.