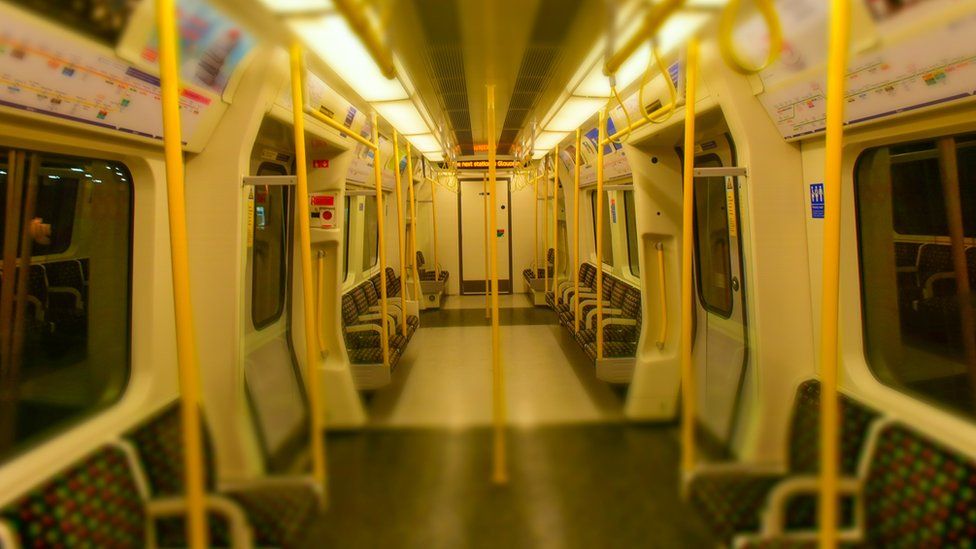 There was further confirmation on Tuesday that the number of travellers using London's transport system is decreasing, or to use the parlance, "softening".
The numbers, as we have mentioned before, are:
In 2017 there was a 5% drop in rail journeys
Bus passengers have dropped by 6% in three years
There was 13 million fewer journeys on the Tube (or 2%) in 2017, compared to 2016
Now most of us will think that is great, it may mean we may finally get a seat but for Transport for London (TfL) it could be a dark cloud on the horizon as it impacts its key revenue.
The question is: is this a gathering storm or is it, as the transport commissioner calls it, a "blip"?
TfL has already lost its grant from government of £700m a year.
It has also lost potential revenue with the mayor's partial fares freeze that is costing £640m over four years. (I say partial as the fares freeze does not apply to travelcards, monthly Oyster cards or daily caps.)
Liberal Democrat London Assembly member Caroline Pidgeon said on Tuesday TfL's budget was the most challenging she had ever seen. She quoted unpredicted falling passengers numbers.
London Mayor Sadiq Khan conceded in front of the London Assembly Budget and Performance Committee that the climate was tough and he pointed the finger at government (and the cut in a grant).
"We are the only major public transport body in Europe not subsidised by central government. It's just astonishing."
He added: "We're going to lose £700m roughly speaking. But we have made massive savings across the TfL organisation for the first time since its inception.
"The good news is this year the central part of the Elizabeth Line will open up. That will hopefully increase footfall in relation to Underground and reconfigure how we use buses in outer London.
"But who would have predicted four terror attacks in one year in relation to the leisure visitors to London? I'm confident TfL will do better next year."
Mr Khan also said he hoped Brexit would not have a negative impact on passenger numbers and that leisure visitors would return.
The more long-term concern is, are we seeing lifestyle shifts that reduce leisure travel?
The mayor himself wondered whether passenger numbers were down because more people were watching The Crown on Netflix rather than going to the cinema.
Could ordering takeaways at home via an app rather than going to a restaurant be eating into the fares revenue?
Are people switching to other modes of getting around like cycling, walking or using taxi and minicab apps?
Or is there a critical mass of travellers who simply find using public transport unpleasant?
If it is down to lifestyle changes and they continue, that will be giving someone, somewhere, sweaty palms in TfL Towers.
Related Internet Links
The BBC is not responsible for the content of external sites.