Tower Hamlets election: Anti-fraud police trained up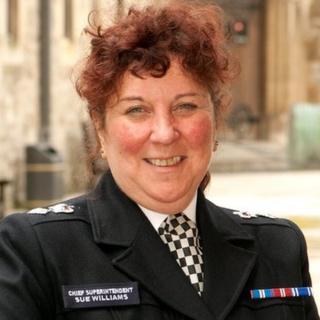 More than 600 police officers in an east London borough are taking extra training as part of a drive to stop local election fraud.
Ch Supt Sue Williams said every PC in Tower Hamlets will be at work on May 3.
She is training staff to avoid a repeat of the 2014 elections in the borough when the then mayor was found guilty of corrupt and illegal practices.
Annual leave will be restricted so Ms Williams can show "how serious" she is about tackling fraud.
Polling day will be a "red day" in the policing calendar, she said in a London Assembly committee meeting on Wednesday.
This means only those who have already requested annual leave will be allowed the day off, she told City Hall.
'Bespoke'
"We are going to use every single one of our staff during the May 3 elections," borough commander Ms Williams added.
Training started in January and will run until March for the about 620 officers in Tower Hamlets.
Staff on the "bespoke" course will learn to deal with various people in polling stations such as voters, candidates, exit poll researchers and campaigners.
They will wear body cameras to film election proceedings and learn how to advise people who come to them with concerns.
"We give them some sort of knowledge of what to expect at polling stations so that they are alive to what is an offence and what isn't an offence under the RPA [Representation of the People Act]," Ms Williams said.
Tower Hamlets mayor Lutfur Rahman was removed from office in 2015 when an Election Commissioner concluded he breached rules.
In a High Court hearing Mr Rahman, who denied any wrong-doing, was banned from standing again and ordered to pay £250,000 in costs.
There were no criminal prosecutions.
The Met was accused of "major failings" in its initial investigation after 164 people raised concerns about the 2014 elections.