Police watchdog reviews 'officer punching protester' video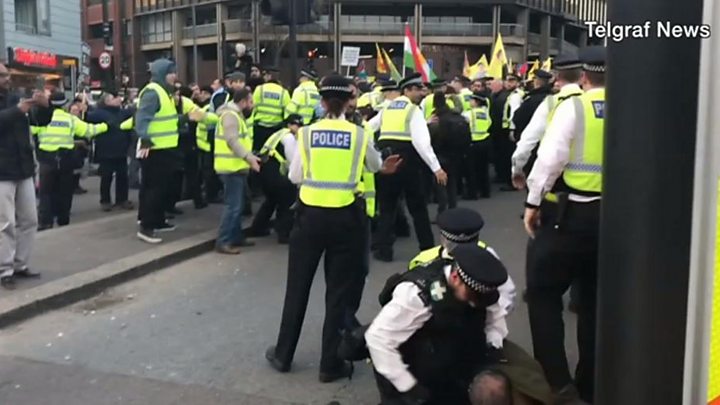 A video that appears to show a Met Police medic punching a protester is being reviewed by the police watchdog.
The Independent Office for Police Conduct (IOPC) confirmed it has received a referral from Scotland Yard.
The incident took place when a march against Turkish military attacks on Kurdish fighters clashed with pro-Turkish protesters, an eyewitness said.
A Met Police spokesman said: "We are in the process of establishing the circumstances of the incident."
The IOPC said it hoped to make a decision on whether to open an official investigation by the end of this week.
A witness said "you don't expect this sort of behaviour from the police".