Love in London photo competition launches on Valentine's Day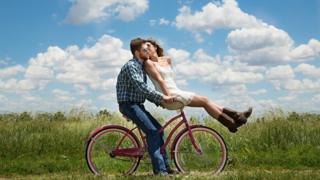 Budding photographers could see their snaps displayed at dozens of prominent spots across London as part of a campaign to "cheer up our city".
Launching on 14 February, the Love in London photography competition is inviting submissions celebrating "love, diversity and unity" in the capital.
The winning photos will be shown on digital billboards at King's Cross and Euston stations as well as bus stops in central London.
The contest will run until 7 March.
Winning photos will be displayed over seven days later that month.
Michael Blakeley, founder of creative dating app CLiKD, which is behind the idea, said: "There is a lot of negativity around - especially after last year's terrorist attacks, the Grenfell disaster and the sexual harassment allegations coming out of Hollywood.
"So I thought it would be nice to do something really positive and this is a nice way to inspire London, cheer up our city and do something fun and creative that everyone can get involved in."
PhotoVoice, a Brixton-based charity which uses photography to deliver positive social change, is helping to facilitate the competition and providing the judges, while about 50 advertising spots have been donated.
Photos will be judged across six categories, including 'Love in the community' and 'Love what you do', by photographers Kim Leuenberger and Jackie King.
Each category winner will see their photo displayed across all the spots for one day, while the overall winner's photo will be shown for a weekend.
Mr Blakeley, who is originally from Gateshead, said the competition will provide "an opportunity to display optimism and positivity for millions to see on their daily commute".