Handbag-snatch killer on the run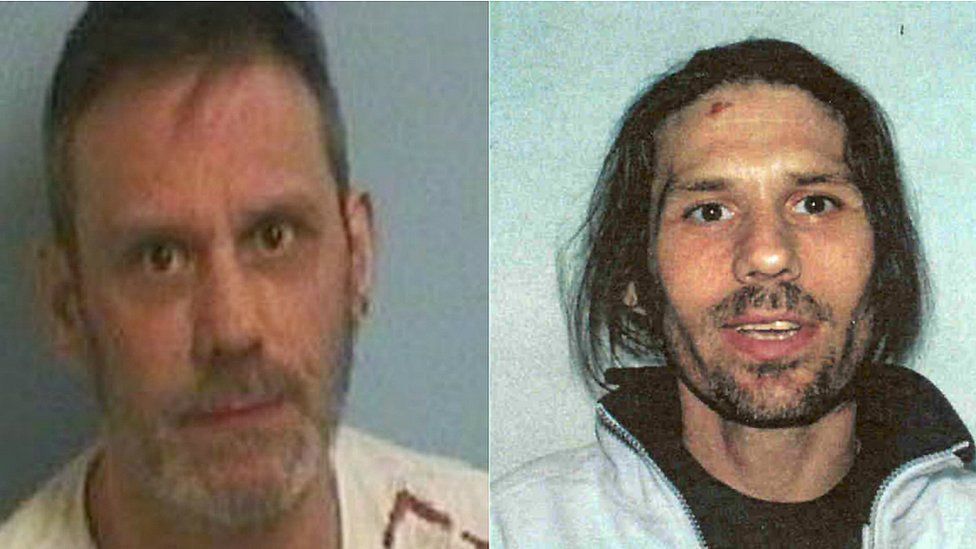 A convicted killer who ran a woman over as she tried to stop him stealing her handbag has gone on the run after being released from prison on licence.
Mark Woolley was jailed for life at the Old Bailey in 2001 for the murder of 42-year-old costume designer Elizabeth Sherlock.
He has not been seen since a probation meeting on 31 January, Scotland Yard said.
Woolley, 52, was released from HMP Ranby in Nottinghamshire in November.
The former heroin addict was convicted of killing Mrs Sherlock after she chased his then-girlfriend Jackie Moorehouse, who stole her bag from a cafe at Euston station.
A Metropolitan Police spokesman said: "He was last seen at a probation meeting in Hackney and breached his conditions on 1 February.
"Woolley is described as a white man, 5ft 4ins in height, of slim build with greying hair and various tattoos and scars on his forehead, jaw and left ear."
Police urged people not to approach him, but to call 999.
Mrs Sherlock chased Moorehouse after her bag - containing just £20 in cash, a mobile phone and bank cards - was snatched on 16 April 2001 as she waited with her husband to catch a train to Wigan for her father's birthday.
Mrs Sherlock jumped on the bonnet of the then 35-year-old Woolley's Ford Fiesta and clung on to the wiper blades, pleading for her life.
As the car sped off she was thrown into the air and run over by a smiling Woolley.
Mrs Sherlock was left dying on the roadside, her husband a few feet away.
Both Woolley and Moorehouse had scores of previous drug-related convictions and stole to fuel their heroin habit.
The couple, from north London, had both denied murder.
Moorehouse, then 24, was cleared of the murder and manslaughter but jailed for three years after she admitted snatching the handbag.