Colindale Allotment death: Jury fail to reach verdict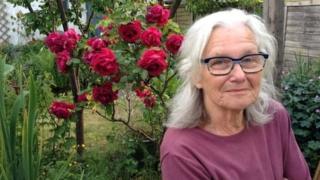 Jurors in the case of a man accused of murdering an 80-year-old woman at an allotment have failed to reach a verdict.
Rahim Mohammadi was accused of killing widow Lea Adri-Soejoko, in Colindale, north London, on 27 February last year.
The 41-year-old, from Hackney, who denied murder, had been on trial at the Old Bailey since 9 January.
Jurors deliberated over three days and were given a majority direction on Thursday afternoon.
Mr Mohammadi was told he would face a re-trial after they failed to agree on a verdict.