David Cameron fake ID gang jailed for £1m online scam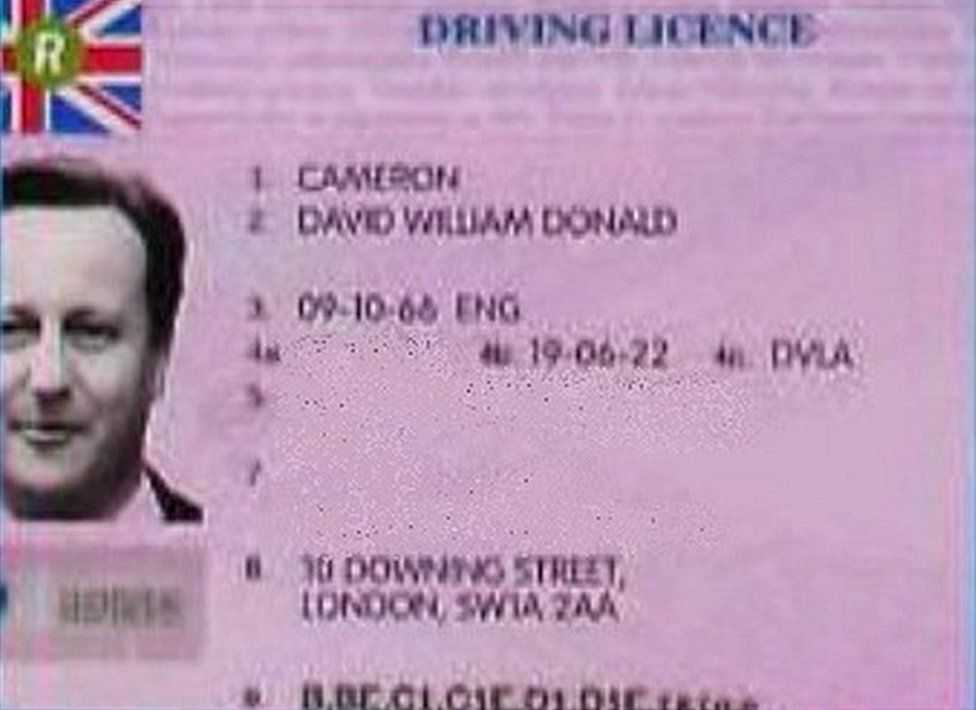 A fraudster who advertised his counterfeit ID factory using a fake driving licence of former prime minister David Cameron has been jailed.
Dragoz Dragomir and four accomplices made £1m in a scam facilitated by fake documents, the Met Police said.
A sample ID using Mr Cameron's photo - with 10 Downing Street as his home address - was found in Dragomir's rented office in Enfield, north London.
The gang were handed jail sentences at Blackfriars Crown Court on Friday.
Their online scam involved hundreds of adverts for non-existent goods and services being put on legitimate websites such as eBay, police said.
Fake identification documents made in Dragomir's "factory" were used to set up bank accounts to receive money from the fraud, the Met added.
Det Con Chris Collins said: "Dragomir was an enabler of serious crime whose products are likely to have helped others net millions of pounds from fraud and evade immigration control."
The defendants and their sentences
Dragomir, 34, from Cheshunt, Hertfordshire: Seven years and six months imprisonment after being found guilty of conspiracy to commit fraud, conspiracy to money launder, possession of fake ID documents and possession of equipment adapted for making fake ID documents
Mihai Cirstoiu, 37, from Redbridge, east London: Six years imprisonment after pleading guilty to conspiracy to commit fraud, conspiracy to money launder and money laundering
George Cerneanu, 25, of no fixed abode, and Georgian Alexandru Stanciu, 27, from Redbridge: Each were handed 30-month sentences after pleading guilty to conspiracy to commit fraud, conspiracy to money launder and possession of false ID documents
Maria Bilici, 34, from St Albans, Hertfordshire: Four years imprisonment after being found guilty of conspiracy money launder, money laundering and fraud