Ellie Butler death: Killed girl's mother has appeal denied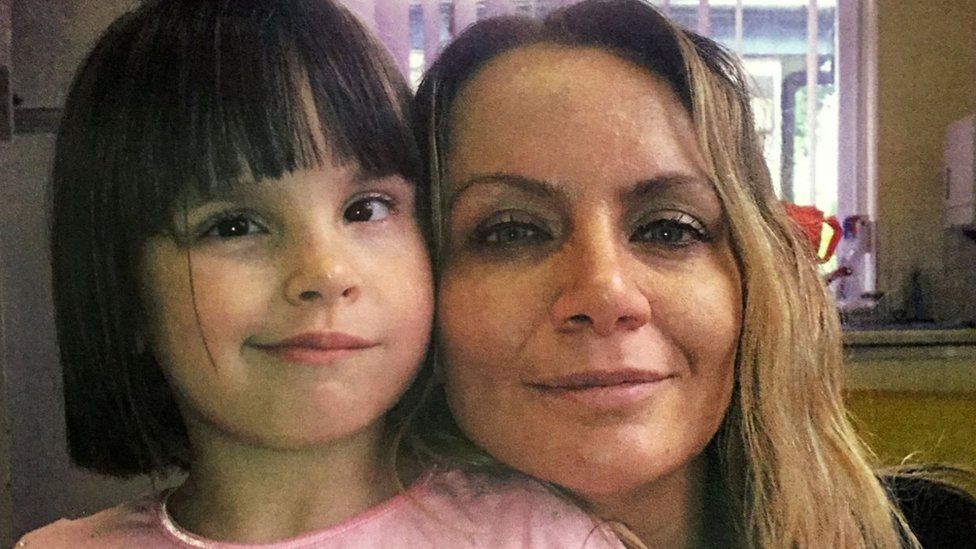 The mother of a six-year-old girl killed by her father has lost a bid to overturn her own convictions.
But judges said there was "no basis" for a successful appeal.
Gray is serving a three-and-a-half-year sentence after being found guilty of child cruelty and admitting perverting the course of justice.
Three Court of Appeal judges said 38-year-old Gray, from south London, had made a "number of complaints" about the conduct of the trial and her legal team.
But they said she refused to waive her legal privilege rights, meaning communications with her lawyers were confidential and the matter could not therefore be investigated.
Lord Justice Irwin said there was "no evidence" to support Gray's claim police were biased against her.
He also dismissed her concerns that being put on trial with Butler, her former partner, had prejudiced her case.
There was "no injustice", the judge added.
An inquest into Ellie's death is due to begin next month.
In October 2013 the Old Bailey heard Butler attacked his daughter at the family home in Sutton, south London, when he lost his temper after months of subjecting his partner and daughter to abuse.
Butler had been convicted in 2009 for shaking Ellie as a baby, although this was later quashed on appeal.
The couple then won a High Court judgement which meant Ellie returned to their care 11 months before her death.
In the 2012 ruling, Mrs Justice Hogg sided with Butler despite objections from police, social services and Ellie's maternal grandfather Neal Gray.
Mr Gray said after Ellie's death: "We tried to fight it tooth-and-nail but every time we protested we were told we were troublemakers and we were elderly people and we weren't worthy of looking after children.
"I said I hope you all have a conscience because one day you might have blood on your hands."
Related Internet Links
The BBC is not responsible for the content of external sites.