Starbucks in 'latte levy' London trial on disposable cups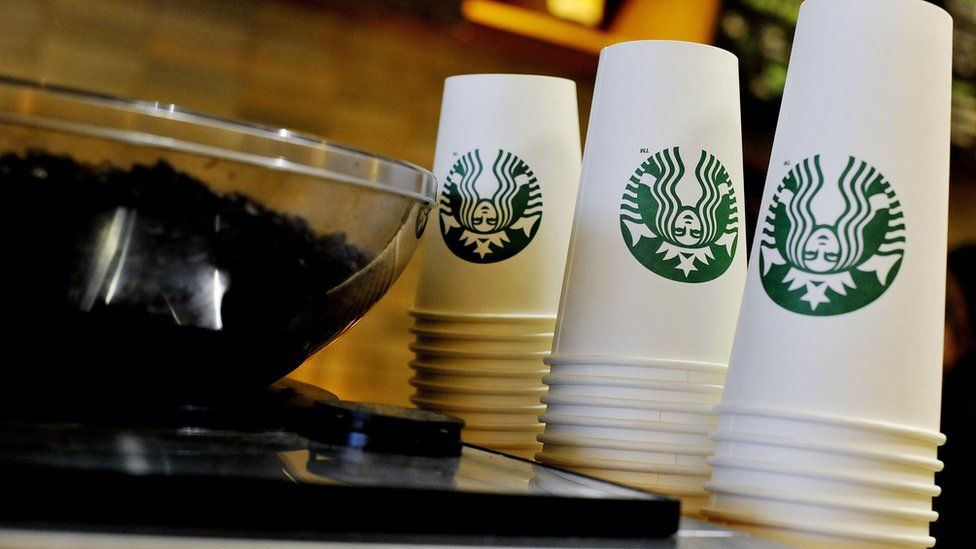 Starbucks have started charging 5p for disposable coffee cups in 35 London stores as part of a three-month trial.
The chain will implement a so-called "latte levy" in a bid to reduce waste, with proceeds donated to an environmental charity.
Simon Redfern, of Starbucks Europe, said: "We're hoping that this charge will remind customers to rethink their use of single-use plastic-lined cups."
The cups cannot be recycled through normal systems because they are lined with plastic which is difficult to remove.
The committee found just one in 400 cups are recycled. Half a million coffee cups are dropped as litter each day in the UK.
However, the Paper Cup Recovery and Recycling Group (PCRRG) said a tax on coffee cups could significantly deter shoppers.
A report by PCRRG found paper cups were a sustainable and a safe solution for drinks on the go.
Starbucks-commissioned research found that 48% of people surveyed said they would carry a reusable cup,
In 1998, Starbucks was the first coffee chain in the UK to offer users of reusable cups a discount. Since 2014, Starbucks has offered a £1 reusable cup.
Related Internet Links
The BBC is not responsible for the content of external sites.