Waltham Forest named first London Borough of Culture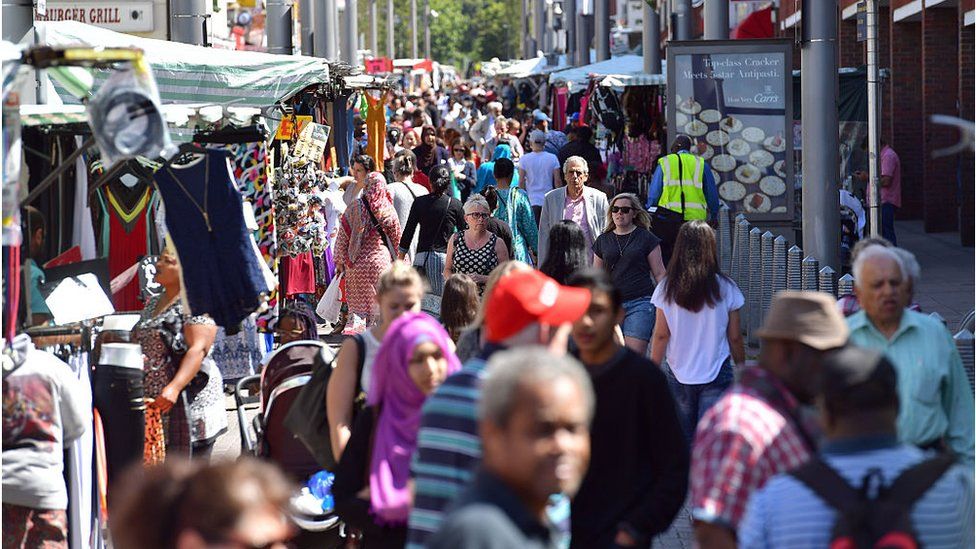 Waltham Forest has been named London's first Borough of Culture.
The winning bid was backed by musicians Damon Albarn and Fleur East and photographer David Bailey, and saw off competition from 22 boroughs.
Waltham Forest will receive the title and £1.35m prize in 2019, followed by Brent in 2020.
Mayor of London Sadiq Khan said: "London Borough of Culture is a game-changer for the capital."
He said: "It will give all Londoners, regardless of background, the opportunity to enjoy the capital's fantastic cultural riches."
Waltham Forest's winning bid
Waltham Forest's bid promised a "year of exciting cultural activity" across the borough, with a target of participation by 85% of local households, attracting half a million visits.
A digital installation called Molecules in the Marshes developed by artist Zarah Hussain, involving every school in the borough
A fashion exchange highlighting stories about the heritage of Pakistani textile workers
A culture manifesto for the future built on the "radical traditions" of William Morris, "father" of the British Arts and Crafts movement
Six boroughs will also share a pot of £850,000 made available for the Mayor's Cultural Impact Awards.
City Hall has dedicated £3.5m of funding to the project, supported by a grant of £300,000 from City Bridge Trust.
The project is inspired by the success of European capital of culture programmes and the UK city of culture, won by Coventry in 2021.
Leader of Waltham Forest Council, Clare Coghill, said: "The Borough of Culture Award has tapped into the thriving cultural melting pot that makes London such a unique place in the world."
Zarah Hussain said: "There is so much creativity and talent and innovation in this borough... we will make London proud!"