Escaped sex offender Oluseun Michael Olaifa 'risk to girls'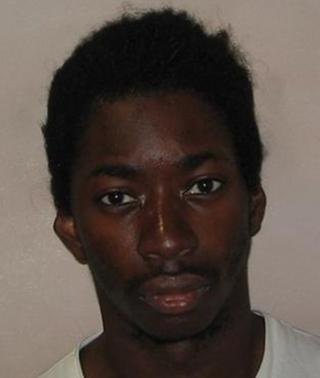 A convicted sex offender who attacked teenage girls on buses has gone on the run.
Oluseun Michael Olaifa, 26, escaped during an escorted visit to Barnet Hospital at about 15:00 BST on Thursday.
Police warned the public, particularly young women, not to approach Olaifa, and to dial 999 if they see him.
Olaifa breached his Sexual Offences Prevention Order on several occasions before he was detained, the Met added.
He is about 5ft 4ins tall, walks with a limp and has a deformity to both his ears which are curled at the top.
Olaifa has been detained under the Mental Health Act since 2015.
His previous offences took place on board London buses, police said.