Harry Potter and the Goblet Of Fire book thief avoids jail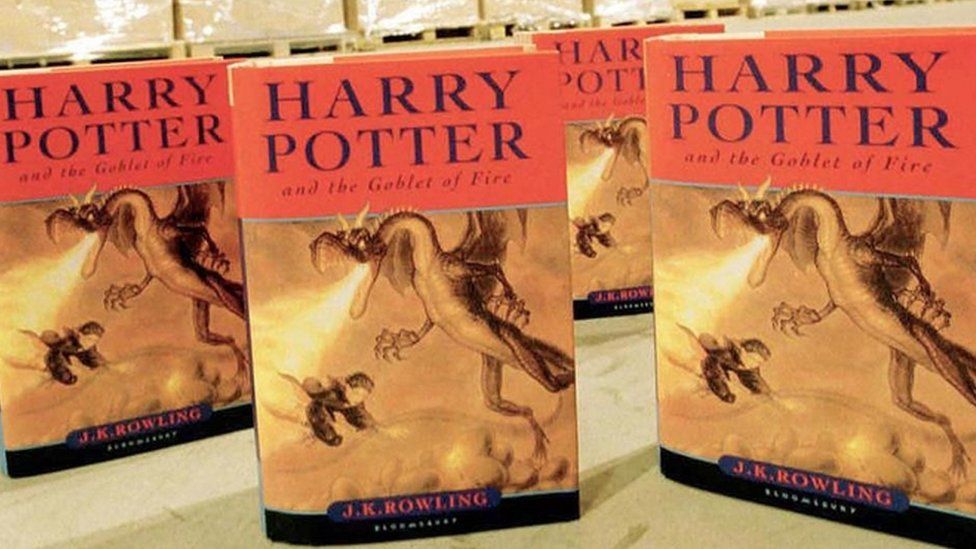 A bookseller who stole a rare edition of a Harry Potter book worth £1,675 by swapping it with a novel of "very little value" has avoided jail.
Rudolf Schonegger pocketed the copy of Harry Potter and the Goblet Of Fire, signed by JK Rowling, at Hatchards in Piccadilly, on New Year's Eve.
CCTV showed the 55-year-old browsing the shop before making the switch while a staff member had her back turned.
He was sentenced to 26 weeks in prison, suspended for 24 months, for the theft.
At Westminster Magistrates' Court, Schonegger was ordered to pay Hatchards £1,675, and the booksellers, who bought the stolen goods, a total of £410 for money lost.
As well as stealing the Harry Potter book, which is yet to be recovered, Schonegger sold a bound copy of The Old Man And The Sea by Ernest Hemingway, worth £700, on 21 December.
Prosecutor Robert Simpson said: "The aggravating factors, it would seem this was a fully professional, targeted operation.
"It is not a random theft, it is a theft of a valuable first edition book."
He was found guilty of theft and handling stolen goods after a copy of Late Call by Angus Wilson was found in the place of the Harry Potter book.
Related Internet Links
The BBC is not responsible for the content of external sites.