Stephen Lawrence: Mother says Met should be 'honest' about investigation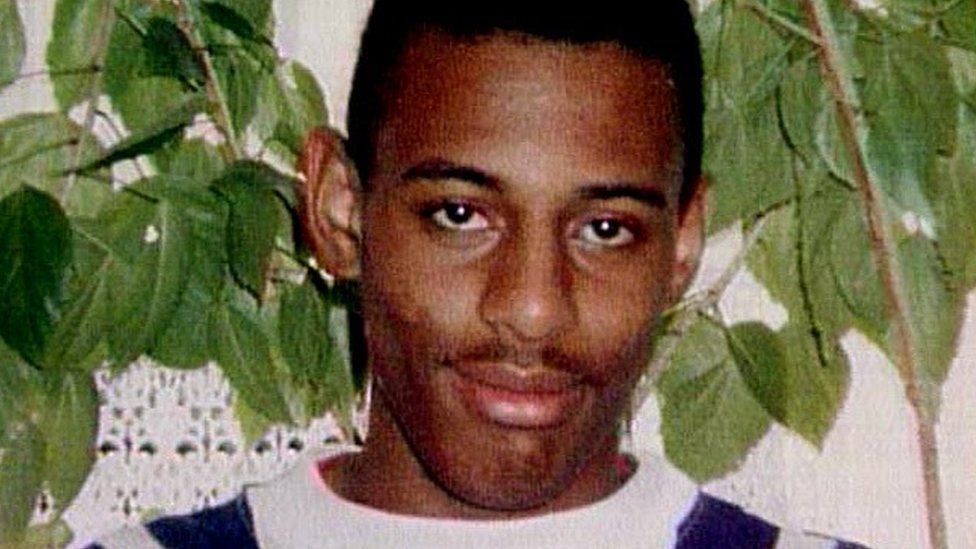 The mother of Stephen Lawrence has called for the police to "be honest" about the likelihood that anyone else will be convicted over his murder.
Doreen Lawrence told the Daily Mail she believed detectives had run out of lines of inquiry but were worried about her reaction if they close the case.
Two people have been convicted over Mr Lawrence's killing in Eltham, south-east London, on 22 April 1993.
A Met spokesman said "the investigation remains live".
In 2012, Gary Dobson and David Norris were found guilty of murder and jailed for life.
However, police believe Mr Lawrence was stabbed to death by a group of up to six white men in an unprovoked racist attack as the 18-year-old waited at a bus stop with a friend.
Baroness Lawrence said: "They should be honest - say they've come to an end and stop."
"I think they're carrying on pretending everything's fine because they don't want to hear what I'll say if it is stopped," she said.
Six years on from the Dobson and Norris' convictions, Baroness Lawrence said she was aware of the cost to the taxpayer of continuing the investigation.
"I've been on the go for 25 years. I haven't stopped. I don't think I've even completely grieved for Stephen", she told the newspaper.
Mayor of London Sadiq Khan described Baroness Lawrence as a "crusader" whose work had led to laws being changed and two men responsible for her son's death being put behind bars.
Speaking about her comments he said it was an "operational matter for the police" but expected detectives to "speak to Doreen and the family before taking any steps going forward."
A Scotland Yard spokesman said the investigation into the murder "remains in an active phase" and the force "continues to hold regular meetings to update the family."