Big Ben clock tower hands removed for maintenance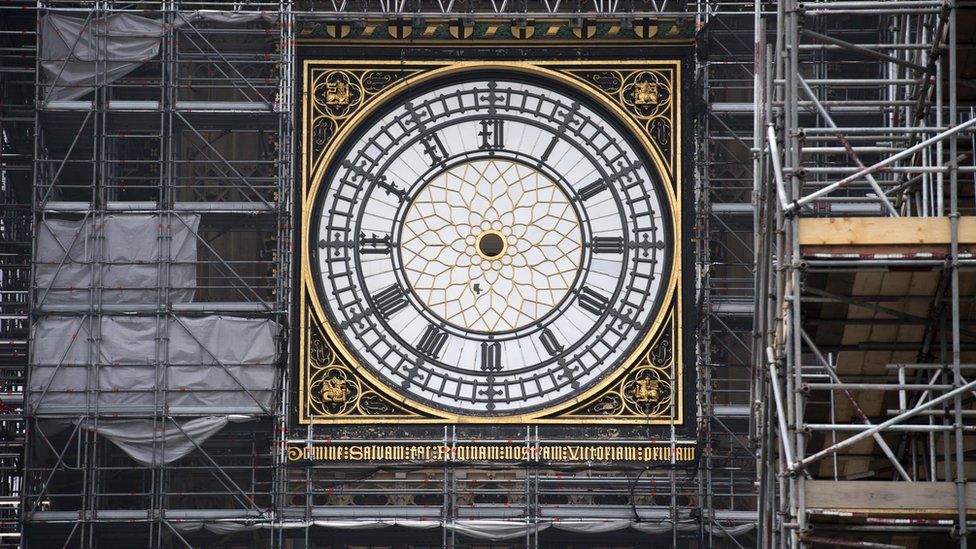 The clock hands of Elizabeth Tower have been removed during maintenance and restoration work in the Palace of Westminster.
The clock hands will be replaced with temporary ones while the originals undergo conservation work.
The London landmark chimed for the last time in August and will not sound until 2021.
The only exceptions will be on New Year and Remembrance Sunday.
Work to the clock dials includes repairing the glass and metalwork.