Biggest timetable change ever: Expect teething problems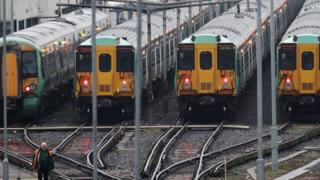 On 20 May a transport earthquake will rumble through the South East, affecting half a million commuters.
Existing timetables are being shredded and redrawn.
If you don't understand how big a deal this is for commuters, you don't understand how entwined commuters' lives are with train times.
Every train time on the operators Great Northern, Southern, Thameslink and Gatwick Express is being changed.
There will also be a knock-on effect on Southeastern services.
The reason? More frequent services and space for 40,000 more passengers as part of the Thameslink programme.
Govia Thameslink (GTR) are on a management contract by the Department for Transport (DfT) to implement the new timetable.
It'll mean big changes from Cambridge and Peterborough to Brighton and Southampton, but also changes to most trains in south London.
The challenge is train times are deeply embedded into commuters' routines and lives and so even a slight change can have a knock-on effect.
Even moving a train by a few minutes means childcare might have to be moved or office start times shifted.
It is no surprise there has already been backlash from towns like Harpenden, which has lost services between 07:30 and 08:30.
And the operator has already warned there may be teething problems in the first few weeks.
Commuters from further afield have also discovered much-cherished direct services will now stop elsewhere, so they face longer journeys.
GTR admits there will be winners and losers, but in the main most commuters will have a better service.
What they have also tried to do is improve the spacing on services, so you will see more regular gaps between trains.
The problem is transport is very subjective and if you've lost your regular service - which your life revolves around - you are going to need some serious convincing.