Lewisham Tory candidate suspended over 'Islamophobic tweets'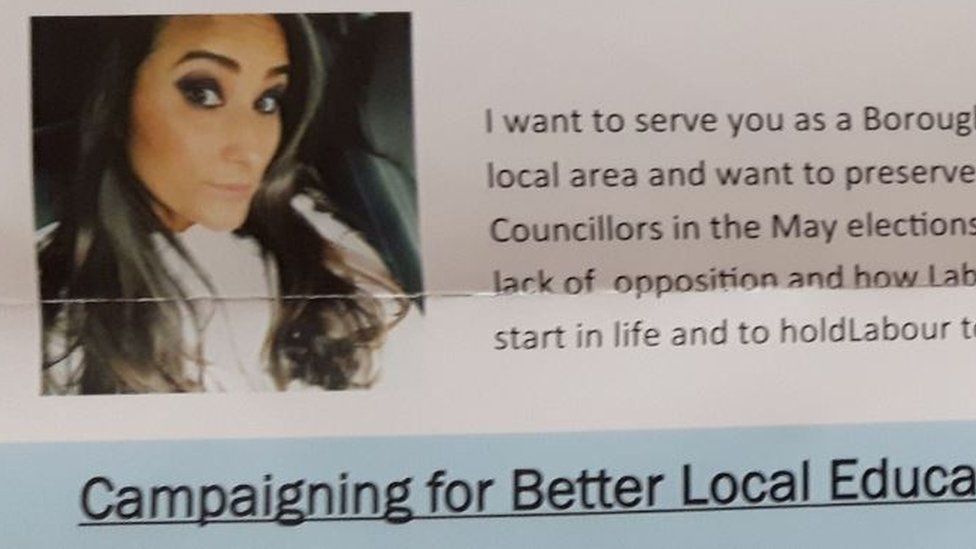 A Conservative Party candidate has been suspended after comparing Islam to Nazism.
Karen Sunderland, who is standing as a candidate for Lewisham Council, called Islam "the new Nazism" in a series of social media posts last year.
Ms Sunderland, who has been approached for comment, was suspended on Sunday pending an investigation.
She will remain on the ballot for Thursday's election, a Lewisham Council spokesman said.
Ms Sunderland was suspended three weeks after the deadline for withdrawal of nomination.
Her now-private Twitter account showed she was canvassing over the weekend, the Local Democracy Reporter Service said.
In December she tweeted: "Love your optimism. The thing is, religion undermines the hard fought for values and tolerances of progressed countries…suppresses free speech and is auto immune from criticism. This is toxic and where the hostility comes from. Religion is totalitarian. Islam has become the new Nazism."
Another tweet said: "Such a lame attempt you made to justify hijabs. Self indulgent to think anyone would give a toot that you showed your hair."
Lewisham Conservatives have been contacted for comment.
Related Internet Links
The BBC is not responsible for the content of external sites.