Urgent probe launched into London violence upsurge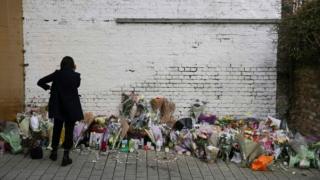 An urgent investigation into the recent surge in violent crime in the capital has been launched by members of the London Assembly.
This year the Met Police has recorded 62 murders, of which 39 involved knives and 10 where guns were used.
The Police and Crime Committee will look at why there has been an upsurge and why police tactics are failing.
Chairman Steve O'Connell said the mayor and the Met "need to take hold of the situation".
A spokesperson for Sadiq Khan said violent crime was "simply unacceptable" and keeping Londoners safe was his "top priority".
Figures from the police show that 45 murders were recorded between January and March in 2018, compared to 23 in the same period in 2017.
Half of the the victims of knife crime have been aged under 25.
The committee is set to examine the mayor's knife crime strategy, the effectiveness of social media and advertising campaigns about violent crime, and the knife detection wands which have been offered to schools.
It will also look at alternative approaches which could be applied in the capital.
Mr O'Connell said the committee "are determined to find out what is working and what is not, so more families don't face the heartache of losing a loved one to violent crime".
The mayor's spokesperson said Mr Khan "remains in constant contact with the Met Police and is reassured that they are doing everything they can to bring those responsible to justice".
Scotland Yard has not yet commented on the investigation.