London school pollution levels break WHO guidelines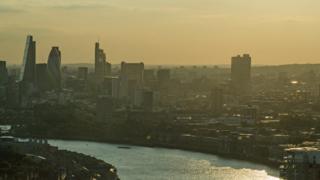 Some pupils in London are being taught in classrooms where air is so polluted it breaches World Health Organisation (WHO) guidelines, a study has found.
In some cases, the report found that pollution levels inside the schools were higher than outside.
The findings come as 50 schools in London are set to benefit from a share of £1m from City Hall to protect children from pollution.
Sadiq Khan wants the funds to allow schools to make "immediate changes".
A review of existing studies concluded that "children living or attending schools near high traffic density roads were exposed to higher levels of motor vehicle exhaust gases, and had higher incidence and prevalence of childhood asthma and wheeze".
The study, by University College London and the University of Cambridge, found differences in pollution levels between classrooms depended on a range of factors, including building characteristics, design and maintenance.
The published findings follows a series of audits which were launched last year and completed with a set of recommendations for schools across 23 boroughs.
Improvements include closing roads or moving playgrounds and school entrances.
St Mary's Bryanston Square Primary School in Westminster has been given £20,000 in funding from Mr Khan and Westminster Council in order to install a system which filters dirty air getting into the classrooms.
Head teacher Emily Norman described air quality as "a big concern".
"Our children are extremely aware of the dangers," she said. "Both for their own health and for the community at large."
Alison Cook, director of policy at the British Lung Foundation, said she was pleased to see London's air pollution problem being addressed.
"We know that air pollution can stunt the growth of children's lungs, and is linked to asthma and chronic chest problems later in life."