Finsbury Park terror attack victims 'still suffering'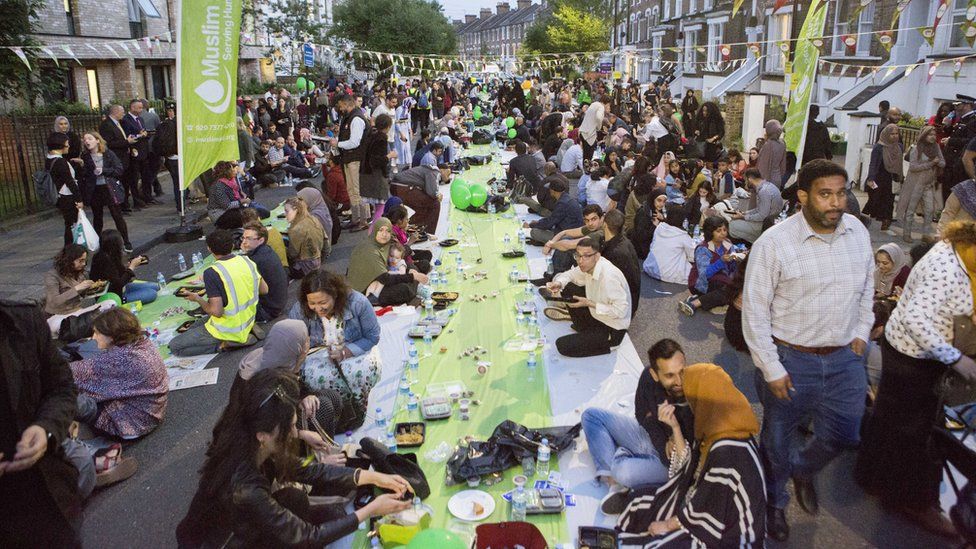 Survivors of a London terror attack are still suffering a year on, one victim's brother has said.
Bashir Ibrahim said "bubbly" Abdirahman had struggled since last June's attack when a van was driven into people outside Finsbury Park Mosque.
One man was killed and nine other people injured.
Mr Ibrahim spoke at a memorial event held a year on from the attack, according to the lunar calendar observed in Islam.
The court heard he deliberately targeted Muslims, mowing down worshippers as they left mosques in north London during Ramadan.
The commemoration event held near the scene of the attack on Wednesday combined a British summer street party with a traditional Iftar - the meal eaten to break Muslims' daily fast during Ramadan.
Mr Ibrahim said: "Most of the victims are still suffering with the consequences today.
"My brother has been diagnosed with post-traumatic stress disorder, he has trouble sleeping.
"My brother was one of the most outgoing and bubbly people but straight after the attack there was a change."
The daughter of Mr Ali thanked the community for their support after her father's murder.
Ruzina Akhtar, one of Mr Ali's six children, said: "Although last year was a very tragic event for our family that took our beloved father from us, we would like to remember the positives that came out from those days with the community showing love and support.
"We're very happy to be part of this community and to be in this country with such a loving, diverse community around us.
"And we would just like to thank everyone for their support and the love that they've shown and hope they continue to do so."
Related Internet Links
The BBC is not responsible for the content of external sites.