Police officers hurt at 'free Tommy Robinson' protest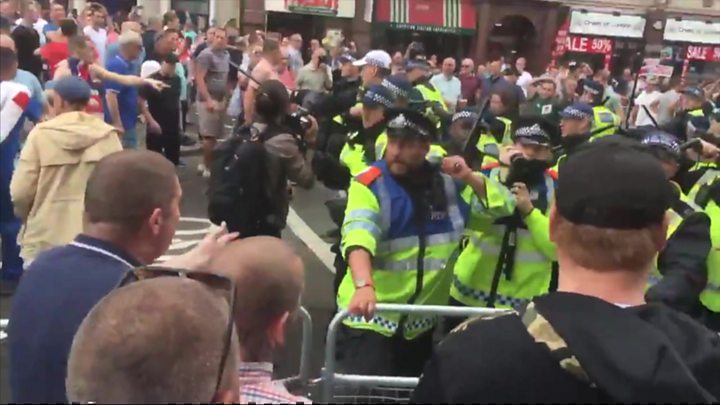 Five police officers were injured as a demonstration in London in support of jailed ex-English Defence League leader Tommy Robinson turned violent.
Riot officers were deployed as hundreds of protesters blocked the roads around Trafalgar Square.
Five arrests were later made after Robinson supporters took over a sightseeing bus, and missiles and smoke bombs were thrown.
Robinson, 35, was jailed for contempt of court last month.
Appearing at Leeds Crown Court under his real name of Stephen Yaxley-Lennon, he was sentenced to 13 months on 29 May after broadcasting on social media about an ongoing trial at the court.
A judge told Robinson, from Bedfordshire, his actions could cause the trial to be re-run, costing "hundreds and hundreds of thousands of pounds".