Met Police seizes record £94.6m from criminals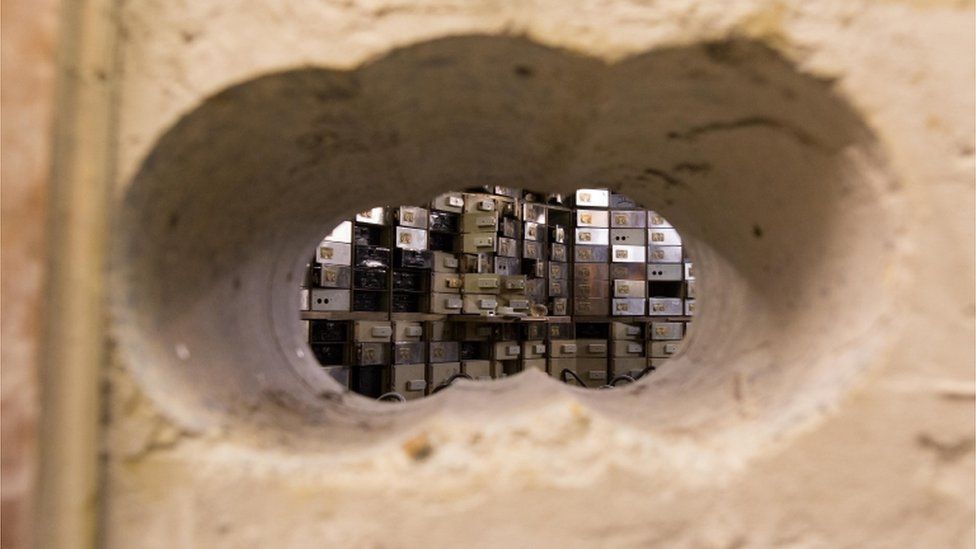 The Met Police has seized a record £94.6m from criminals in London in the past year.
An increase in the use of confiscation orders in 2017-18 saw the total cash seized rise 40% from £67m in 2016-17.
One high-profile order saw the four ringleaders behind the Hatton Garden heist ordered to pay back more than £6m each.
Det Supt Nick Stevens, head of the criminal finance team, said: "We want to make sure that crime doesn't pay."
Confiscation orders are made after a court conviction to deprive criminals of the benefits of their crimes.
Orders secured by the Met increased by 164% from £20.9m in 2016-17 to £55.4m in 2017-18.
The order was one of the biggest in the Met's history, the force said.
Det Supt Stevens said: "The asset seizures are making a significant impact on criminality at all levels, from those engaged in gang and violent crime right through to high end organised criminal networks.
"We want to make sure that crime doesn't pay and will use all legislation available to us to recover money and assets obtained by criminals."
Money forfeited and confiscated by the Met is paid to the Home Office, which returns a percentage back to the force.
The previous record total seized by the force in 12 months was £73m in 2015-16.
Related Internet Links
The BBC is not responsible for the content of external sites.