Camden Council to pay £68k over coroner's burials policy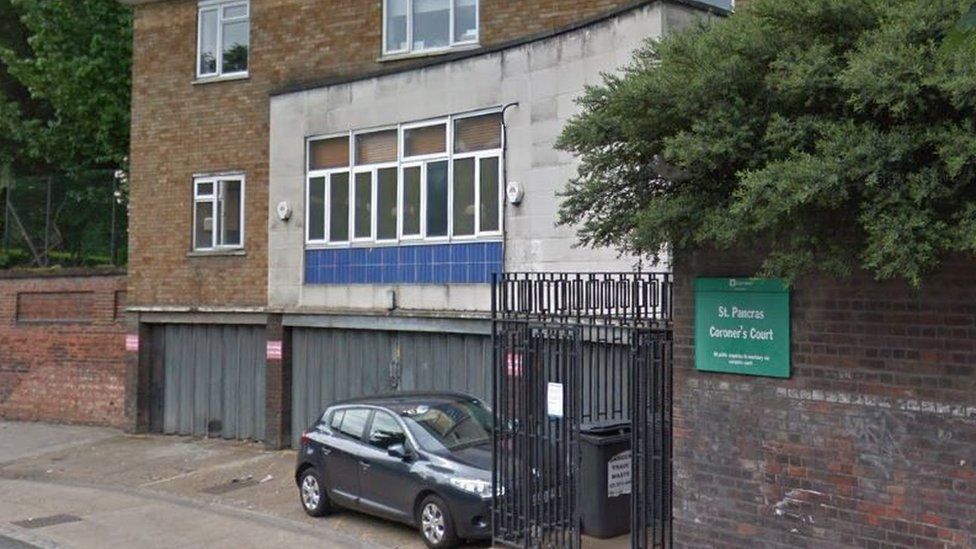 A council has been ordered to pay £68,000 in legal costs over a coroner's unlawful burials policy.
Senior coroner Mary Hassell had said she would not fast-track inquests based on religion - but this was deemed discriminatory by the High Court.
A cabinet member said he was "outraged" public funds will be used to pay for the coroner's policy.
Under Jewish and Islamic law, bodies must be buried on the day of death or as soon as possible afterwards.
Ms Hassell's inner north London jurisdiction includes areas home to large communities of orthodox Jews and Muslims.
However, she had refused to fast-track inquests based on religion.
This sparked a legal challenge from lawyers representing religious groups, who argued Ms Hassell's stance ignored "deeply held beliefs" of certain religious communities.
On Monday, Lord Justice Singh and Mrs Justice Whipple ruled the council must pay £68,000 in costs within 21 days.
The authority is legally obliged to indemnify the coroner for costs in any judicial review.
Abdul Hai, a member of Camden's ruling cabinet, said he will be writing to the Lord Chancellor asking for costs to be reimbursed in full.
Mr Hai added: "I am outraged public funds are going to be used to pay for the legal costs related to a coroner's policy that has been deemed illegal and many residents in Camden, Islington, Hackney and Tower Hamlets fundamentally disagreed with."
Marie van Zyl, president of the Board of Deputies of British Jews, said: "At a time of tight budgets across local government, residents deserve a senior coroner they can rely on not to needlessly waste taxpayers' money and to treat all residents fairly."
Ms Hassell's office said she was unable to comment.