Sophie Lionnet: Au pair killer writes apology letter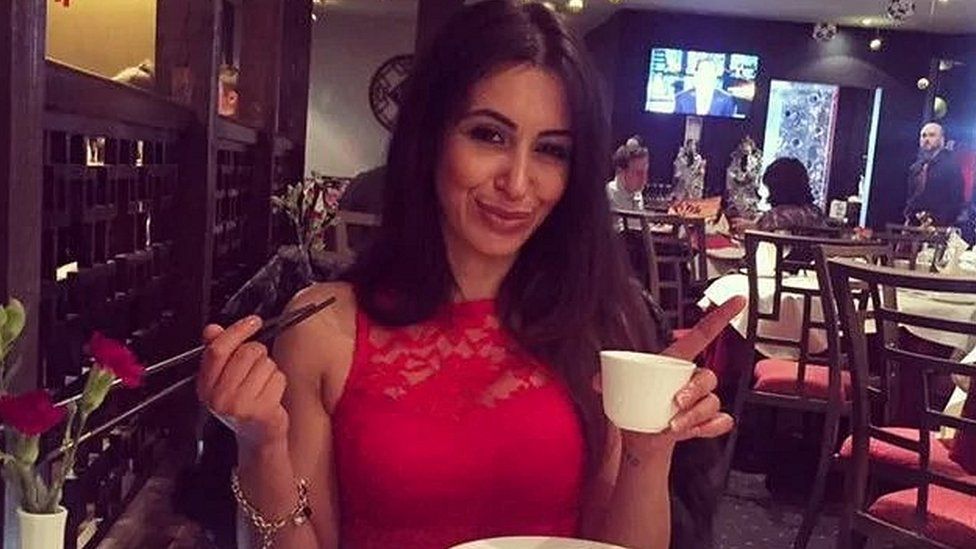 A woman who murdered her au pair alongside her partner has written a letter to her victim saying how "deeply sorry" she is for her death.
The couple had become convinced that the 21-year-old was helping ex-Boyzone singer Mark Walton abuse people at their home.
Miss Lionnet's body was found burning in the garden of the family's house in Southfields, south-west London.
This is the full text of the letter written by Kouider which was read out at the Old Bailey during sentencing:
Dear Sophie, may peace be with you.
First of all I wish everyone including Sophie, especially her parents and family who are suffering badly, to know how deeply sorry I am for what happened to Sophie.
We shared many good times together as well as pains until things went terribly wrong and it ended up in this horrendous tragedy.
I think of you every day and I am shocked and sad that you are not part of this world any more.
It feels like a horrible dream to me that I wish I could just wake up from. Every day I live with sadness and sorrow.
I am suffering every day thinking of you and what happened to you that dreadful night.
I only wish I could turn the clock back so that it never happened and you would still be alive with us today.
I will now live without hope and I can't ever imagine ever being happy again.
I struggle every day and I am very disappointed in myself.
Sophie I wish things could have been different and I hope that you rest in peace with God.
Related Internet Links
The BBC is not responsible for the content of external sites.