Jeroen Ensink inquest: Killer report 'was never filed'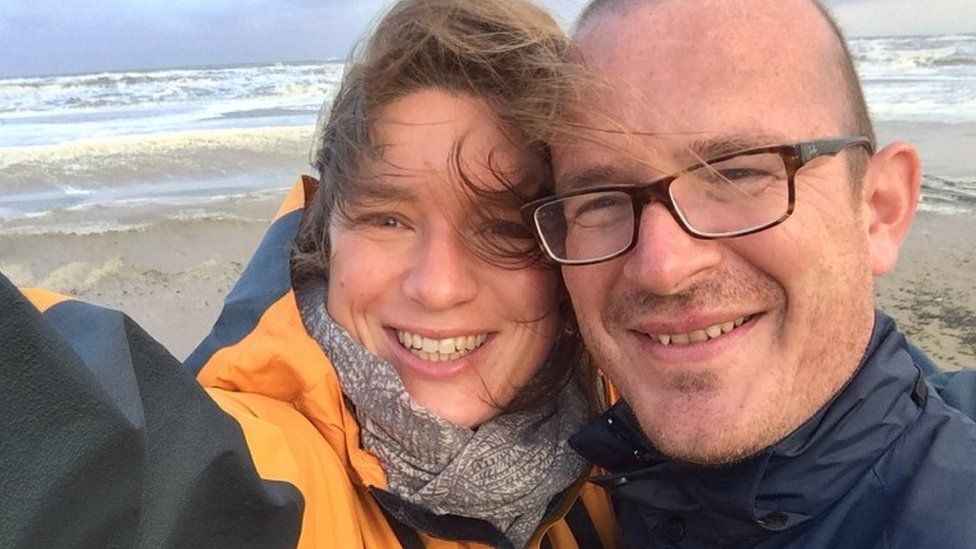 Two police officers told an inquest they should have filed reports saying a mentally ill man was vulnerable, months before he went on to kill an academic.
Femi Nandap is serving an indefinite hospital order for stabbing Dr Jeroen Ensink, 41, as he left his home in Islington, London, in December 2015.
Nandap had been arrested in May 2015 after allegedly attacking the officers.
PCs Adam Wellings and Stephen McDonagh told the court they should have created "Merlin" reports after the incident.
These would have flagged up Nandap's vulnerability and could have seen him get help before he killed Dr Ensink, the inquest heard.
Both officers said that in "hindsight" the reports should have been filed, laying some blame on the violent incident they had reportedly endured for not doing so.
In a statement to police, PC Wellings claimed Nandap had snatched his Taser, punched him and tried to bite his nose during a struggle, while also allegedly possessing a knife.
St Pancras Coroner's Court had earlier heard Dr Ensink's wife, Nadja Ensink-Teich, wanted to know why charges against Nandap were dropped six days before her husband was killed in December 2015.
Nandap was treated with anti-psychotic drugs at home in Nigeria while on bail awaiting trial for possessing a knife and assaulting an officer.
The Crown Prosecution Service (CPS) later dropped the charges.
PC Wellings told the court: "I was a bit disappointed and confused as to why he wasn't charged.
"It was not the nicest experience but unfortunately it's not that uncommon with assaults like that for people not to be prosecuted."
In December 2016 the officer received a letter from a deputy chief crown prosecutor apologising for the "incorrect" decision not to pursue the assault charge after a review, the court heard.
The CPS decision to drop the charges is among a series of questions Mrs Ensink-Teich wants answered.
In a statement read to the court, she asked: "How can it be Mr Nandap, apparently so mentally unwell, was armed with a knife and was at liberty on the day he killed my husband?"
The jury heard Nandap, 25, had been diagnosed with paranoid schizophrenia and believed he was a "Messiah".
A post-mortem examination found Dr Ensink, who worked at the London School of Hygiene and Tropical Medicine, died of shock and haemorrhage, as well as multiple wounds to the chest and back.
He was killed as he left his home to post cards announcing the birth of his daughter.
The CPS and Metropolitan Police are both represented at the inquest.
At the Old Bailey in 2016, Nandap, then of Woolwich, south-east London, admitted manslaughter on the grounds of diminished responsibility.
The inquest, expected to last three weeks, continues.
Related Internet Links
The BBC is not responsible for the content of external sites.