Insurer agrees to pay replace Grenfell-style cladding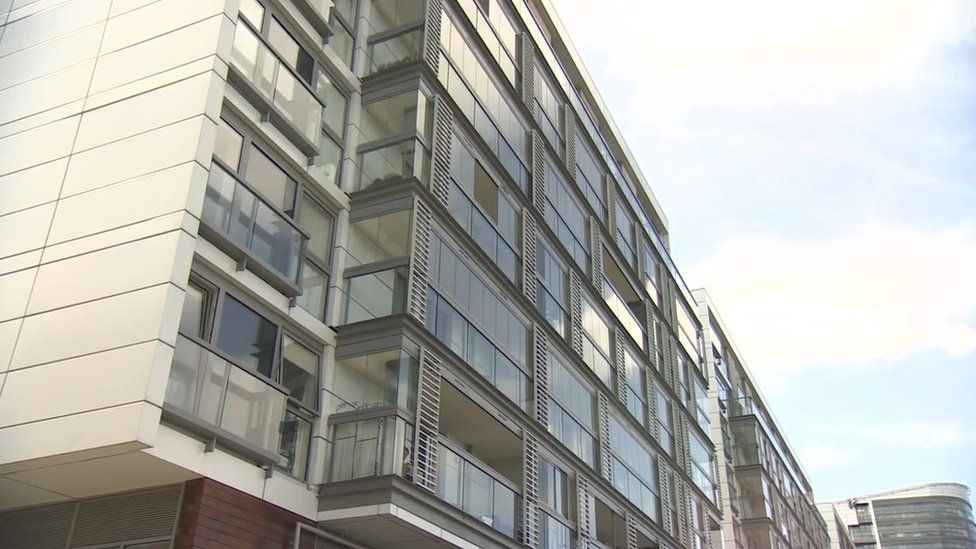 The insurers of privately-owned flats in south-east London have agreed to foot the bill for replacing Grenfell-style cladding used on the buildings.
This has been put on hold in light of the "very good news", which residents say will "set a precedent".
The decision follows "expert input" and a review of circumstances.
Home owner Nigel Pickford said: "This is excellent.
"There are so many other private developments out there in the same situation, and this will set a precedent for them."
MP for Greenwich Matthew Pennycook described the news as "fantastic" in a tweet.
Developers Galliard Homes said in April that at the time of construction, the "widely used" cladding used was "specified, sold, installed and certified as compliant with all building regulation standards".
A spokesman for insurers NHBC said that after a "highly complex process", it had now "concluded that there was a failure to comply with building regulations at the time of construction".
NHBC, the spokesman said, will therefore pay for the "works necessary to make the buildings compliant with building regulations".
NHBC said the full scope of the works including costs would still have to be determined.
Mr Pickford said the group of leaseholders are still considering whether to sue Galliard Homes for damages.
Galliard Homes declined to comment.
The payout is part of an insurance claim submitted by Galliard Homes as part of its 10-year policy with NHBC.
It will cover all 992 flats, 344 of which are social housing.
Liability for the 24-hour fire wardens who have been employed at the complex since the cladding was discovered last summer "is a matter for the freeholder and the leaseholders", NHBC said.
Asked when works would begin, the company said is "working closely with the managing agents Property Management Matters Ltd. and Galliard Homes and will keep all residents updated with progress".
Related Internet Links
The BBC is not responsible for the content of external sites.