London Bridge terrorist-hiring head teacher struck off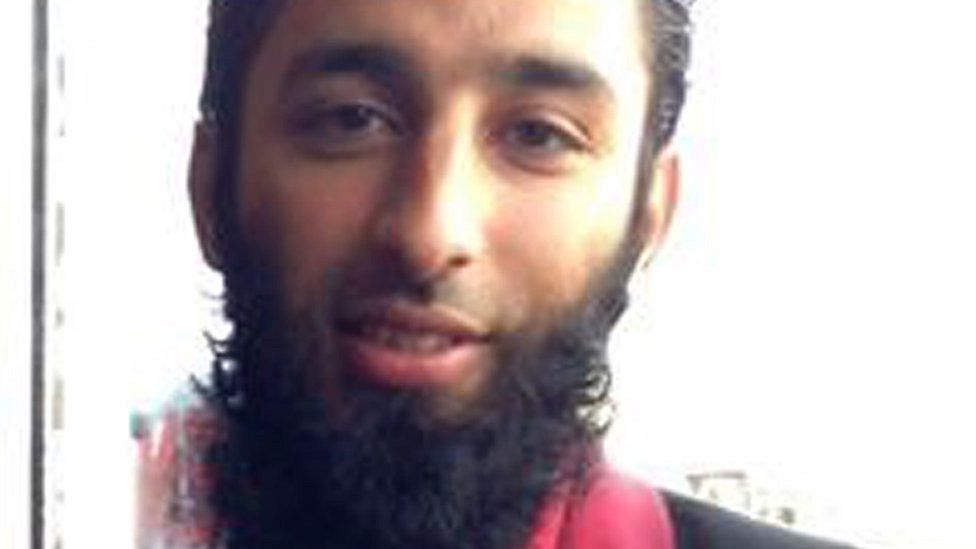 A primary school head teacher who allowed London Bridge terrorist Khuram Butt to give after-school classes has been banned from teaching.
Sophie Rahman, 43, took on Butt as a volunteer "Arabic memorisation teacher" at Eton Community School, formerly Ad-Deen Primary School, in Ilford.
Butt told children non-Muslims were the "worst creatures" and that lying to their parents was "OK".
A panel found Ms Rahman guilty of unacceptable professional conduct.
Ms Rahman confirmed the last day Butt taught the children was 2 June 2017.
The attackers were shot dead by police officers.
The Teaching Regulation Agency (TRA) found Butt could have taught up to three classes a week at the independent Muslim school, which shut in August last year.
One eight-year-old girl reported Butt saying "the worst creatures are the Kuffar [non-believers]", the TRA said.
He also told children it was OK to lie to their parents if "they do not want to upset them" or when "there is a state of war," according to the report.
In evidence, the girl's mother said: "Mention of the word 'war' really alarmed me - if that is what Mr Butt was teaching there is no doubt he was referring to Jihad [holy war]."
The TRA said Ms Rahman should have known Butt was linked to members of banned terror-group Al-Muhajiroun.
"By her failure to safeguard her pupils' interests, Ms Rahman left them potentially vulnerable to grooming for radicalisation," the report said.
In the wake of the London Bridge attack, which left eight innocent people dead, Ms Rahman emailed the local authority stating Butt had contact with six children on a weekly basis at an after-school club.
But the panel said she should have known the number was more than six and criticised her delay in providing the details.
A panel found Ms Rahman's conduct amounted to "misconduct of a serious nature" and that she was "guilty of unacceptable professional conduct".
Department for Education official Alan Meyrick ordered she should be barred from the teaching profession for life.
She has 28 days to appeal against the decision.
Related Internet Links
The BBC is not responsible for the content of external sites.