Grenfell Tower fire: Two jailed for £125,000 relief fraud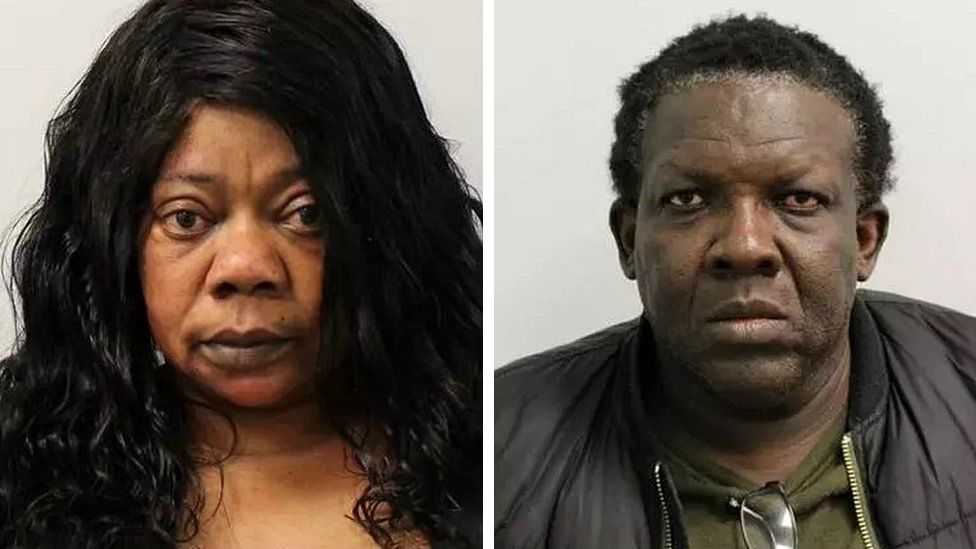 Two illegal immigrants have been jailed for fraudulently claiming £125,000 in relief costs by falsely posing as victims of the Grenfell Tower fire.
Elaine Douglas and Tommy Brooks were put up in hotels after claiming they lived on the 19th floor of the block.
They were caught when council workers discovered their flat did not exist, Isleworth Crown Court heard.
The pair, both aged 51, pleaded guilty to two counts of fraud by false representation.
They also admitted one count of obtaining leave to remain in the UK by deception.
Brooks was sentenced to three years and three months in jail, while Douglas was sentenced to three years.
The court heard the two Jamaican nationals, of no fixed address, were put up in hotels for almost a year and handed pre-paid credit and travel cards, all paid for by the Royal Borough of Kensington and Chelsea.
Douglas and Brooks were also both housed in the Radisson Blu hotel in Kensington.
Douglas claimed a total £67,123.35 of relief intended for victims of the fire. She spent 276 nights in the Radisson Blu in Kensington, costing the council more than £55,000.
The 51-year-old also spent more than £11,000 on a pre-paid credit card she was given when she complained about the hotel's food.
Brooks claimed £58,396.89 of relief and stayed in the Radisson Blu and another hotel for 243 nights. He also spent more than £9,000 of charges on a credit card.
The court heard Brooks and Douglas had managed to avoid immigration authorities for 16 years after entering the UK illegally in the early 2000s.
Det Supt Matt Bonner, of the Metropolitan Police's specialist Grenfell Tower unit, called their actions as "truly appalling".
He said: "Not only have their actions exploited the aid and support intended for those most affected, but they also risk misrepresenting the Grenfell community as they continue to try and come to terms with their grief."
Related Internet Links
The BBC is not responsible for the content of external sites.