Seyed Khan murder: Man guilty of dad-of-seven axe death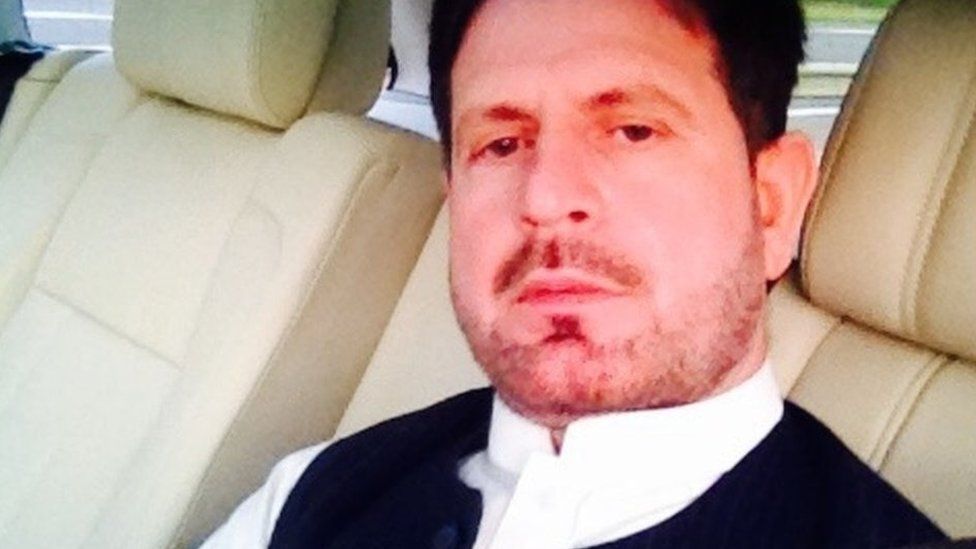 A man has been convicted of murdering a father-of-seven with an axe and hiding his body in a cemetery.
Imran Muhammad, 31, of Ilford, attacked colleague Mr Khan with a metal axe at A-Z Furniture and Carpets.
Muhammad, who will be sentenced on Friday, suspected Mr Khan of stealing money.
Just four days before the attack, Muhammad had been searching "how to kill a man with a hammer" and "how to kill a man with a punch" on his phone, the Old Bailey heard.
After the attack, he tried to clean up bloodstains in the shop and painted over the walls.
He then transported Mr Khan's body and the murder weapon in a shopping trolley to the cemetery in the early hours of 25 January and hid them in the undergrowth.
Muhammad denied murder, maintaining Mr Khan owed him money and had made sexual advances towards him.
Prosecutor Tim Cray said: "The defendant claims that Seyed was trying to blackmail and rape him and that as a result, he snapped, lost his self control and killed Seyed."
But the prosecution said the defendant had lied and it was a "planned and deliberate murder".
Mr Khan's eldest son Khalil described his father as a "kind, loving and caring man who would always put others before himself".
"We had such a happy, caring and joyful family. This has now been destroyed forever by an awful, heartless act that none of us deserved," he said.
Devi Kharran from the Crown Prosecution Service (CPS) said Muhammad "went out of his way to cover his tracks".
Det Insp Domenica Catino, of Scotland Yard, said: "I am pleased that the jury has seen straight through Imran Muhammad 's feeble lies as he attempted to deflect the blame from himself and have found him guilty of this horrific murder."
Related Internet Links
The BBC is not responsible for the content of external sites.