Charlotte Brown: First date speedboat death man sentenced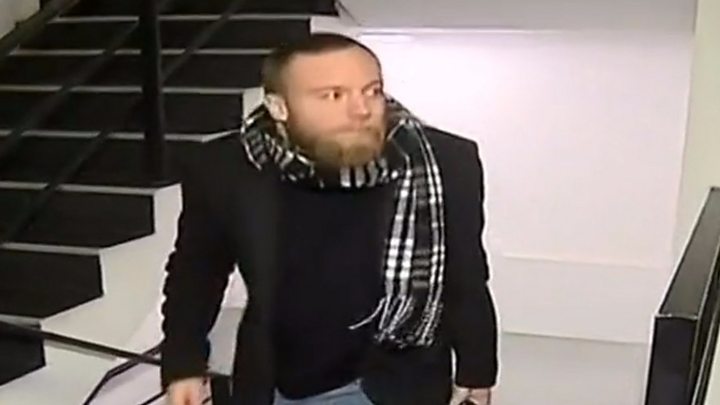 A man found guilty of killing a woman in a speedboat crash on the River Thames during their first date has been sentenced to six years imprisonment.
Jack Shepherd was convicted of the manslaughter by gross negligence of Charlotte Brown after the pair were thrown overboard in December 2015.
The 30-year-old, of Paddington, skipped bail before his trial at the Old Bailey began and was sentenced in his absence.
The Met Police has appealed for help to track Shepherd down.
Shepherd's barrister Stephen Vullo QC told the court the defendant had failed to attend court because "he could not have faced the Brown family".
"It's cowardice. It is not some clever trick to avoid justice," he said.
Mr Vullo added that Shepherd had got married to a childhood friend shortly after the crash and now has a two-year-old child.
However, the relationship had broken down and Shepherd had struggled to find work because of his drinking and links to the case.
Despite pleas from Ms Brown's family, the web designer did not turn up for sentencing on Friday.
Ms Brown's mother Roz Wickens told the court: "I want Jack Shepherd to know that when he's enjoying himself with his family, I in fact am not enjoying myself and never will.
"The truth is I will be visiting Charlotte's grave."
In her victim impact statement, she questioned why Shepherd had not been at the trial to explain what had happened or even send condolences "if it was a dreadful accident as he claimed".
"I will continue to feel pain, distress, emotion and anguish until I take my final breath," she said.
The court heard Shepherd had entertained up to 10 women on the vessel before the crash and had previously been warned by police about speeding on the river.
He and Ms Brown, 24, had met online and went for a meal at the Shard where they drank two bottles of wine.
They returned to Shepherd's houseboat in Hammersmith before going for a ride in the speedboat to the Houses of Parliament.
The court was told the boat, which had numerous defects, was being driven "at full throttle" by Ms Brown, from Clacton, Essex, when it hit a submerged log or timber and capsized.
Sentencing, Judge Richard Marks said Shepherd had a "totally cavalier attitude" towards safety and "should never have allowed Charlotte to drive the boat".
Jurors were told Shepherd had denied manslaughter by gross negligence on the basis he had no "duty of care" towards Ms Brown.
In a police interview the day after the crash, he told officers he had bought the 1980s boat on Gumtree to "pull women".
A previous date Amy Warner told jurors she felt so uncomfortable aboard the vessel that she asked Shepherd to slow down and then got a taxi home.
He was found clinging to the upturned craft near Wandsworth Bridge while Ms Brown was pulled from the water unconscious and unresponsive nearly 30 minutes after it capsized.
Paramedics battled to save her as she was already in cardiac arrest and suffering from hypothermia but she was later pronounced dead in hospital.