Golders Green deaths: Son unfit for mum and sister murder trial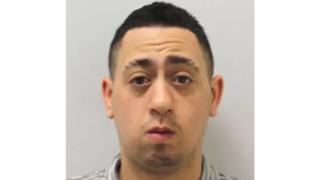 A man accused of killing his mother and sister has been ruled unfit to stand trial due to mental illness.
Joshua Cohen, 28, is accused of stabbing his mother Louise, and sister Hannah, at their home in Golders Green, north London, in August.
A jury must now decide whether Mr Cohen did the act in question, rather than whether he is guilty of any offence.
His brother told the Old Bailey how he found his mother and sister lying "in a pool of blood" at the family home.
Mr Cohen was charged with their murders earlier this month.
A trial of issue is underway to establish whether Mr Cohen caused the unlawful deaths of the two women.
Giving evidence, his brother Nathan, who also lived at the house, said he came home from work at the family bakery on Brick Lane in the East End at about 21:00 BST on 11 August 2017.
Nathan Cohen told the court he noticed a "lot of mess" on the kitchen floor as well as "red footprints to the end of the kitchen".
He broke down as he told jurors: "I followed them [the footprints]. I saw my mum and sister lying on the floor in a pool of blood."
Mother-of-five Louise Cohen, 66, and Hannah, 33, were pronounced dead by emergency services.
Prosecutor Sarah Whitehouse QC told jurors CCTV cameras at the home showed how the defendant, who had been living in an annex in the garden, knocked on his mother's bedroom window.
Blood-stained clothes
She let him in, he and both victims went into the kitchen and "in the next few minutes both of them were stabbed to death in the laundry room in the basement," Ms Whitehouse said.
Minutes later, he emerged with blood on his head and legs and carried blood-stained clothes upstairs, before getting changed and leaving the house, jurors heard.
Mr Cohen was arrested in nearby Golders Hill Park the next day and charged with two counts of murder.
A post-mortem examination revealed Louise Cohen had suffered 13 stab wounds and a traumatic brain injury most likely from multiple blows to the head, the court was told.
Hannah Cohen died from a stab to the neck which severed the carotid artery, Ms Whitehouse said.
The trial of issue continues.