Edmonton ex-ambulance driver restores WW2 Blitz vehicle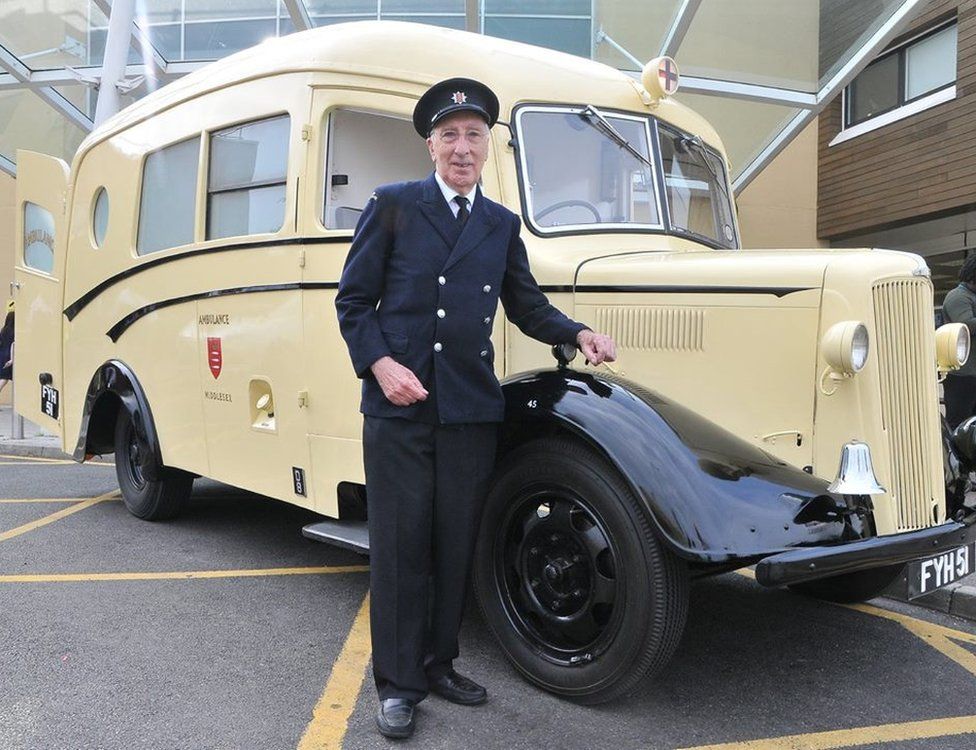 A former ambulance driver has restored an emergency vehicle used during World War Two to its former glory.
Mark Bailey first laid eyes on 'Wendy' early in his career in Edmonton, north London, in 1960.
The 80-year-old said he could not believe it when he recognised his beloved vehicle dumped in a pub car park in the 1980s.
Born with a closed lung in 1938, Mr Bailey's love of ambulances began when he spent his early years being taken to and from hospitals.
At that time, Wendy was a fire vehicle tackling blazes caused in the Blitz.
She was bought by Middlesex County Council and converted into an ambulance along with about 60 other vehicles after the war ended, the Local Democracy Reporting Service said.
Mr Bailey later trained up as an ambulance driver.
"They used to call it the 'scrape and run service' because you literally scraped people off the road and got them to hospital as quickly as you could," Mr Bailey said.
"You weren't really trained to treat them."
More than 20 years later, Mr Bailey spotted Wendy - or what was left of her - in a pub car park in Hertfordshire.
"I couldn't believe it. I recognised her straight away," he said.
Wendy had been sold to a vehicle preservation society in 1970 but fell into disrepair after travellers used her to tow trailers.
Mr Bailey bought the rusted, damaged Morris vehicle from the pub landlord and set about finding parts to give her engine a complete overhaul.
He said his late wife, Iris, was "always very proud" of his career, and that he hoped she would be proud of his work to restore Wendy - "the other woman" in his life - to her former glory.
Wendy - named after the character in JM Barrie's Peter Pan - now resides in the Whitewebbs Museum of Transport in Enfield where she is looked after by volunteers.
Mr Bailey hopes she might one day be displayed in the Museum of London.
Related Internet Links
The BBC is not responsible for the content of external sites.