Police van crash death family 'let down' by investigation
By George Greenwood & Thomas Magill
BBC News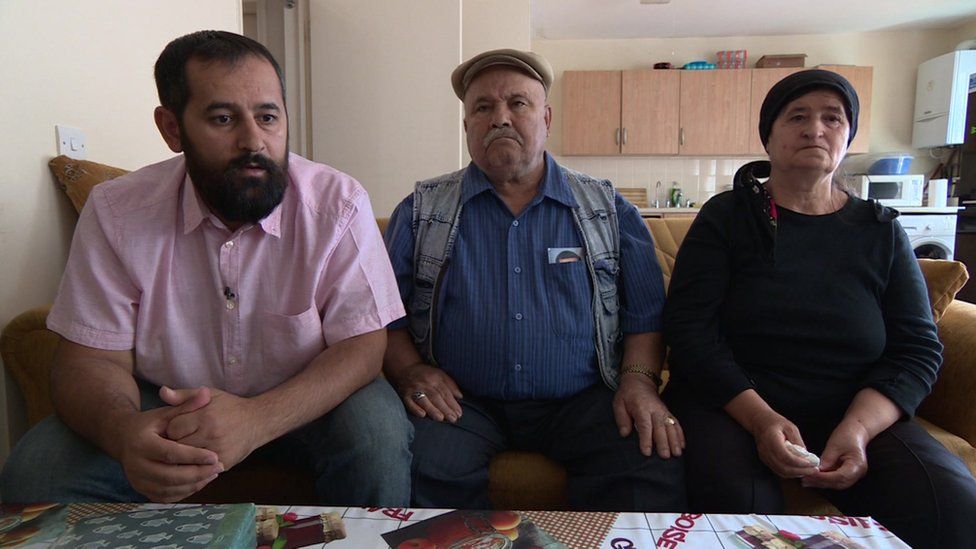 A man whose brother was run over by a Met police van on a 999 call has said his family has lost trust in the police complaints regulator.
He said the Independent Office for Police Conduct (IOPC) has failed to collect and disclose key evidence during its investigation.
Suleyman Yalcin was struck and killed by the van in Haringey, north London, last December.
The IOPC said it had carried out a thorough, independent investigation.
Sinasi Yalcin, Suleyman's brother, said his death was like the loss of a limb to his parents.
"We would watch our football team with him, in a pub or at home, we would have a drink together. I miss that," he explained.
Mr Yalcin said he was concerned evidence was not being properly gathered and disclosed to them or their representatives by the IOPC.
"Firstly we trusted the IOPC, and then step by step, we lost our confidence in them, before losing it completely.
"We are looking for justice and truth. That is all the family want."
A Freedom of Information request sent by the BBC shows the IOPC has faced 17 complaints since it was established in January, when it replaced the Independent Police Complaints Commission (IPCC).
The IPCC had also been criticised for the way it had conducted its investigations. Its report into the death of Sean Rigg, who died in police custody in 2008, was criticised in an external review for making "basic mistakes" such as failing to properly investigate CCTV.
In one partially upheld complaint, the IOPC was alleged to have failed to keep interested parties updated, harassed individuals by searching their address at Christmas, and faced criticism for delays in the investigation process. In another partially upheld case, the IOPC's report and press release on a case were criticised in a complaint.
Four complaints have been dismissed, while the remaining 11 are still ongoing, including further allegations of delays, errors in reports and failures to gather evidence properly.
Deborah Coles of Inquest, a charity that campaigns on incidents of state-related death, said Mr Yalcin's case suggested systemic failures in the investigation process were continuing.
"We need to ensure we have an independent police watchdog that's able to handle complaints, wrongdoing and abuses of power, and is also themselves accountable for their own actions," she said.
The IOPC said it carried out a thorough, independent investigation into Mr Yalcin's death.
"We have made every effort to involve the family in our investigation. Our thoughts remain with them and all of those affected," it said.
It said the police van's dashcam and data recorder were analysed, as well as CCTV from two buses and accounts from 11 witnesses, and the coroner had been complimentary of its conduct.
Concerning the complaints, the IOPC said it was committed to providing the highest possible standard of service and where complaints were made it fully investigated.
Related Internet Links
The BBC is not responsible for the content of external sites.