British Airways cross case winner Nadia Eweida in fresh legal battle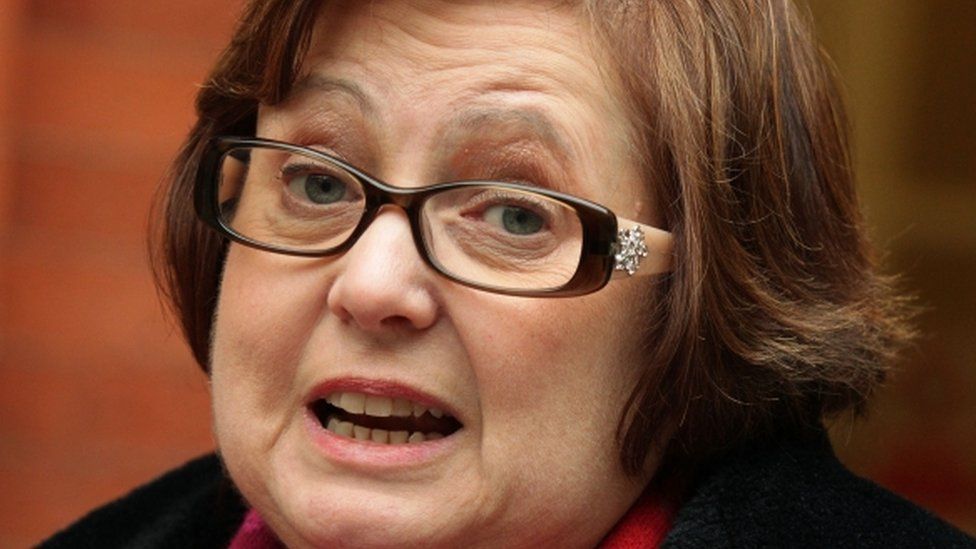 A British Airways employee who won a landmark legal battle to wear a cross at work plans to launch fresh action against the airline.
The 69-year-old alleges that she has "never been forgiven" for bringing forward the 2013 tribunal.
British Airways says it "strongly denies" the claims.
Ms Eweida, a British Airways airport check-in worker, says the publicity singled her out for mistreatment when she returned to her role in 2007.
In a new employment tribunal claim, airline managers are accused of victimisation, harassment and punishing her for whistleblowing.
Ms Eweida, who is trying to raise £30,000 towards her court costs, said: "It is victimisation over the years as a result of the cross case.
"They have never forgiven me and they never let it go.
"I want my day in court. For me, it's for my self-respect."
Among the reported episodes was an incident in March 2017 when Ms Eweida says she was denied a break after experiencing strain on her eyes in the wake of an operation.
She was instead told to cover a flight gate - and given a written warning by management when she refused to do so.
A further uniform policy introduced in July 2017 required female staff to tuck their cravat in their blouse, meaning Ms Eweida had to wear her crucifix on top of her cravat - a move she claimed was designed to affect her.
In response, British Airways said: "We actively encourage staff to report concerns that they have about safety or their wellbeing, so that these can be discussed with managers."
The case is listed for a preliminary hearing at Watford Tribunal Hearing Centre on 26 October.
Related Internet Links
The BBC is not responsible for the content of external sites.