Charlotte Brown: On-the-run killer appeals against conviction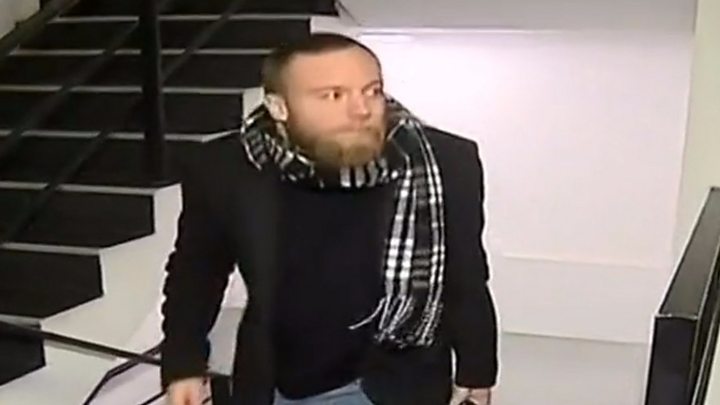 A man found guilty of killing his date in a speedboat crash has appealed against his conviction, despite being on the run.
Jack Shepherd was sentenced to six years in July for the manslaughter of 24-year-old Charlotte Brown.
The Court of Appeal has confirmed Shepherd, who left the country prior to his trial, has lodged appeals against his conviction and sentence.
Ms Brown's family said it was "not fair" Shepherd had not faced justice.
An arrest warrant was issued following his conviction.
Charlotte's mum, Roz Wickens, from Clacton, is continuing to appeal for Shepherd to give himself up.
The Met Police found out that Shepherd, of Paddington, would not appear at his trial three days before it was due to begin, although he was present at previous hearings.
Despite being absent it came out during the trial that Shepherd was in regular contact with his legal team.
Scotland Yard said it was following "intelligence and leads to addresses and where he's last been seen and where he's known".
"We work with a number of agencies, including the National Crime Agency, and we're open to worldwide inquiries," a spokesman said.
Shepherd's trial heard he had entertained up to 10 women on the vessel and had previously been warned by police about speeding on the river.
He and Ms Brown had met online and went for a meal at the Shard where they drank two bottles of wine.
They returned to Shepherd's houseboat in Hammersmith before going for a ride in the speedboat to the Houses of Parliament.
The court was told the boat, which had numerous defects, was being driven "at full throttle" by Ms Brown, from Clacton, Essex, when it hit a submerged log or timber and capsized near Wandsworth Bridge.
In court, the web designer's barrister, Stephen Vullo QC, said Shepherd was not trying to avoid justice but "could not have faced the Brown family".
"It's cowardice," he said.
Mr Vullo also revealed his client married a childhood friend shortly after the crash, and has a two-year-old child, but the relationship has since broken down.