No charges after Tower Hamlets electoral fraud probe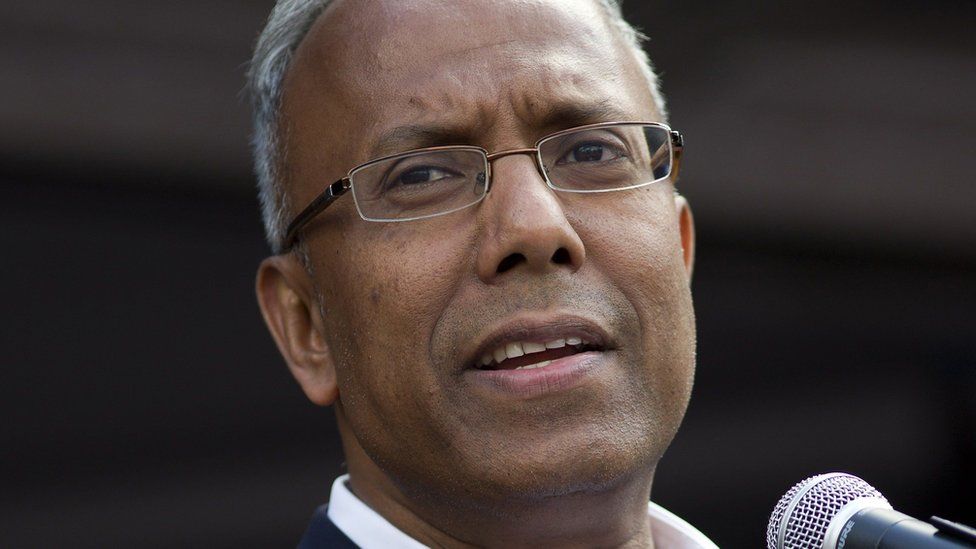 Police investigating electoral fraud during the 2014 Tower Hamlets mayoral election have not found sufficient evidence to charge anyone.
The Met launched the year-long inquiry, which cost £1.7m, to determine whether criminal charges should be brought against former mayor Luftur Rahman.
Mr Rahman was found guilty of corrupt and illegal practices by an Election Court in 2015.
He was subsequently removed from office, but has not faced prosecution.
A fresh investigation into the voided mayoral election came amid concern that police were failing to prosecute what a court deemed to be corrupt.
But the Met said its inquiry had unearthed "prima facie evidence" of a serious offence "not directly linked" to election fraud.
Evidence related to the new offence has been passed on to City of London police due to its "nature".
The force said that the fraud investigation, which involved 20 detectives and police staff, had "not identified sufficient additional evidence or investigative opportunities to enable the Met to request the Crown Prosecution Service (CPS) to consider the charging of any individual in relation to offences of electoral fraud and malpractice arising from the 2014 mayoral election".
Prosecutors were handed the force's findings, but they advised it was "very unlikely that the Code for Crown Prosecutors test would ever be passed in respect of the potential offences that had been identified".
Changes to how police officers are trained and deployed during elections and how criminal investigations into election fraud are conducted have come as a result of the inquiry, the Met said.
The City of London Police would not comment further on the investigation into evidence the Met handed over, citing "operational reasons".
Related Internet Links
The BBC is not responsible for the content of external sites.