Grenfell Tower: Man jailed for £86k fraud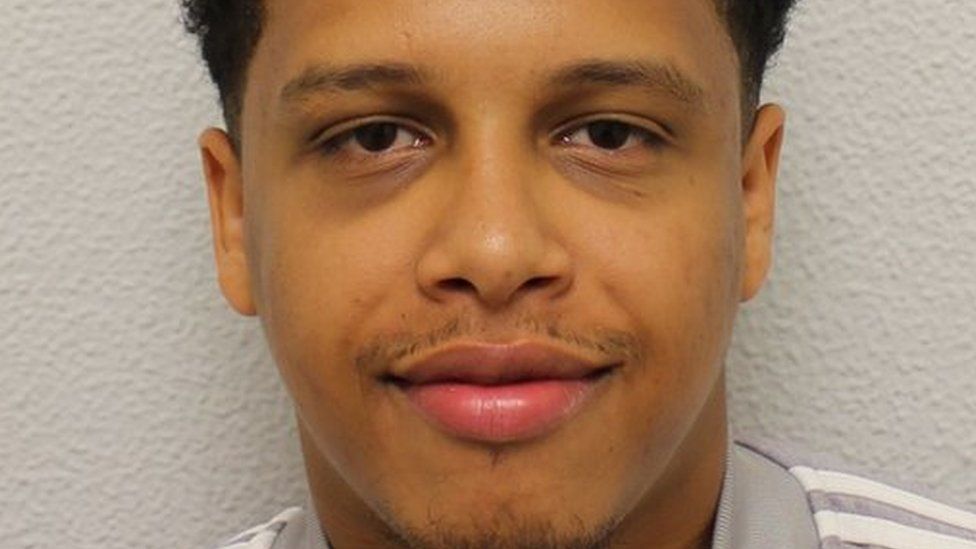 A drug dealer has been jailed for more than six years after falsely claiming almost £87,000 in funds meant for Grenfell Tower fire survivors.
Yonatan Eyob said he was living in the tower block when a blaze ripped through it in June 2017 leaving 72 people dead.
At Isleworth Crown Court earlier, Eyob, 26, was jailed for six years and eight months for fraud and drugs offences.
Judge Giles Curtis-Raleigh said he had "profited from the deaths" of people who died in the fire.
The Crown Prosecution Service (CPS) said Eyob's fraudulent claims were "the largest known convicted Grenfell fraud so far".
Eyob, from Notting Hill, claimed he had been lodging with a friend in Flat 182, which was home to a family of five who died in the blaze.
The judge described the fire as "a disaster which shocked the nation", and said Eyob had been treated as a "bereaved survivor and given top priority".
Eyob was put up in the Holland Park Hilton between July 2017 and June 2018 and given a food allowance and pre-paid cards.
He received £15,918.20 on pre-paid cards, £60,945 in hotel accommodation and £9,968.36 for laundry and parking - a total of just over £86,831.
The judge said Eyob had decided to "enrich" himself by "plundering the funds that were put aside for the victims".
After suspicions were aroused, footage of the tower was viewed and showed the family he claimed to live with but Eyob could not be seen.
Drugs, including MDMA and cocaine, and seven mobile phones were also found in his hotel room, along with about £3,000 in cash, designer clothes, jewellery and credit cards.
Hannan Wahabi, the sister of Abdulaziz El-Wahabi who lived in the flat, said what Eyob did was "a stain on all those who died in the terrible incident".
Parents Faouzia and Abdulaziz, 42 and 52, died alongside their children, Yasin, 20, Huda, 16, and Mehdi, eight, on the 21st floor of the tower .
Eyob was sentenced to three years and four months for the fraud, and three years and four months consecutive for possession of drugs with intent to supply.
Related Internet Links
The BBC is not responsible for the content of external sites.