Fulham schoolboy dreadlock ban overturned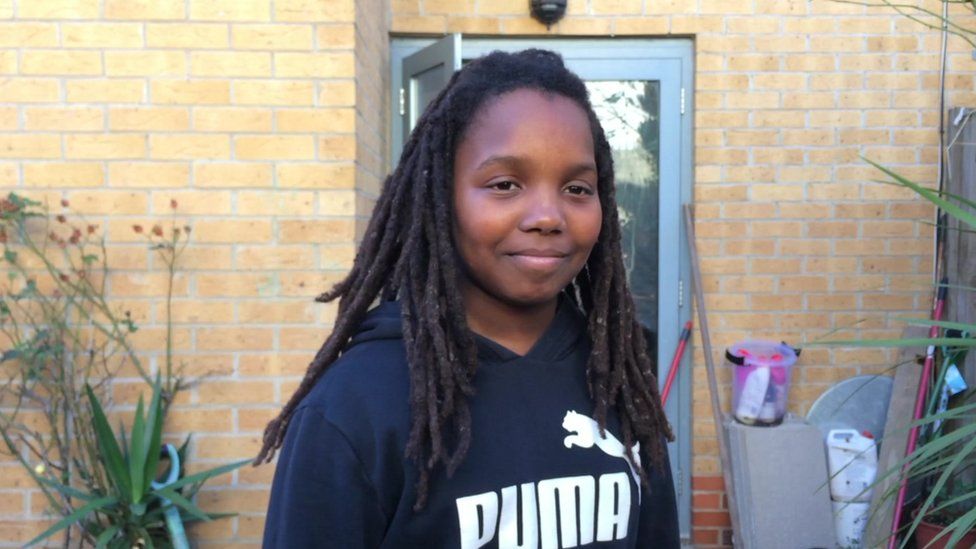 A 12-year-old boy who was banned from a west London school because of his dreadlocks has been told he can return without having to cut his hair.
Former Fulham Boys School pupil Chikayzea Flanders was told he would have to cut off his dreadlocks or face suspension last year.
His mother, Tuesday Flanders, took the school to court, calling the demand an attack on her Rastafarian religion.
The family have now reached an agreement with Fulham Boys School.
Chikayzea, who has since moved to a new school, is welcome to return "provided that his dreadlocks are tied up so that they do not touch the top of his collar, or covered with a cloth of colour to be agreed by the school".
Ms Flanders said: "As parents we place our trust in schools and teachers to help mould our children's lives through education.
"But that should never place restrictions on their identity or their ability to express their religious beliefs."
Fulham Boys School head teacher Alun Ebenezer said the school "had dealt with the complaint through our published complaints procedure".
The school's strict uniform and appearance policy "remains in place as it protects the distinctive ethos of the Fulham Boys School," he added.
Mr Ebenezer said: "Nearly 20% of our boys come from private schools and rub shoulders with the 40% of boys from socially deprived backgrounds.
"Our uniform policy means you don't know whose parents earn millions of pounds and who comes from an area with real social deprivation. It shows that only character matters and raises aspiration."
A Governors' Complaints Resolution Committee recommended that the school should review its uniform and appearance policy against applicable legislation.
David Isaac, chair at the Equality and Human Rights Commission, who helped fund legal action against Fulham Boys School, said: "We are pleased that the school has acknowledged their failings in this instance and has agreed to revise its policies."
The County Court ordered the school to pay Chikayzea and his mother a settlement and cover the litigation costs, following the agreement.