'Croydon cat killer' mystery solved by police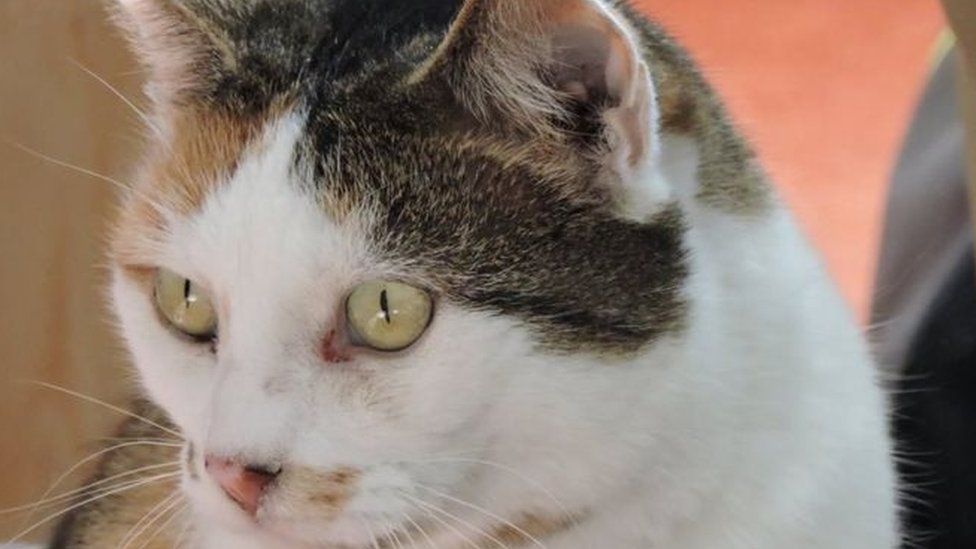 The so-called Croydon cat killer does not exist, the Metropolitan Police has confirmed.
The force launched an investigation in 2015 into reports of mutilated cats in Croydon and the surrounding area.
Twenty-five post-mortem examinations were carried out but found no evidence of "human involvement".
Scotland Yard said injuries inflicted on cats were "likely to be the result of predation or scavenging by wildlife on cats killed in vehicle collisions".
Foxes are believed to be behind some of the mutilations.
During the probe, detectives received more than 400 similar reports of cats being mutilated across London and surrounding counties.
However, all of the cases will now be recorded as "no crime".
Commander Amanda Pearson said each individual report had to be investigated, which led to an "increased workload" for officers working on the case.
"The decision was made to allocate a large number of similar reports of mutilated cats to the officers who were investigating the initial spate of such allegations," she said.
"In particular, they were following up six suspicious cases identified by the post-mortem examinations.
"It is this collating of reports that enabled officers to work with experts and reach the conclusion that no further police investigations are required into any of the allegations relating to mutilated cats."
The Met's inquiry found there was CCTV footage showing foxes carrying pet body parts in three cases.
Dr Henny Martineau, head of veterinary forensic pathology at the Royal Veterinary College, carried out post-mortems on the six cats whose deaths were initially treated as "suspicious".
She found puncture wounds not previously uncovered on some of the animals and concluded some had been potentially scavenged.
Ch Insp Stuart Orton from Hertfordshire Police, which led a linked investigation, said the prospect of "a person or persons travelling the country and mutilating animals" had been "eliminated".
"Evidence suggests the animals had been predated by foxes - in a rabbit's case after being removed from a hutch, and in a cat's case after death, likely caused by a road traffic collision," he said.
"I hope this conclusion brings comfort to pet owners who have, up until now, been frightened to let their animals out at night."
The Met worked alongside the RSPCA and Croydon-based group South Norwood Animal Rescue Liberty (Snarl).
Despite police saying "there were no witnesses, no identifiable patterns and no forensic leads that pointed to human involvement", Snarl released a statement saying it was "surprised" by the announcement.
It said: "We consider that the evidence we have gathered over the last three years does indicate human involvement and there is expert opinion to back this up."
At one point during the three-year investigation a £10,000 reward was offered for information leading to the conviction of those responsible for mutilations in Greater London, Surrey, Kent, Manchester, Birmingham, St Albans and Northamptonshire.
"I was very emotional. I couldn't stop crying," she said. Although she searched for Ivy's head, she wasn't able to find it.
Naomi had to take three weeks off work with depression and anxiety and said she struggled with nightmares and interrupted sleep.
Ivy's death had "caused so much pain, and a feeling of anger", she added.
The Met urged people to report cases, where there is no direct evidence of human involvement, to the RSPCA.