'Voodoo' nurse Josephine Iyamu has jail term increased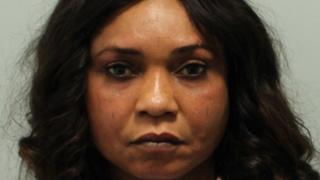 A London-based nurse who used "voodoo" threats to traffic vulnerable women from Nigeria to Germany to work as prostitutes has had her prison sentence increased.
Josephine Iyamu, 52, forced five women to swear oaths to hand money over to her during "juju" ceremonies.
She was convicted of sex trafficking offences and jailed at Birmingham Crown Court for 14 years.
Judges at the Court of Appeal have raised her jail term to 18 years.
Iyamu is the first person to be convicted under Modern Slavery Act laws passed in 2015, allowing prosecutions of British citizens for overseas sexual trafficking.
She was born in Liberia, but became a British citizen in 2009 having been allowed to stay in the UK due to her nursing qualifications.
Her husband, 60-year-old Efe Ali-Imaghodor, was acquitted of doing acts intending to pervert the course of justice.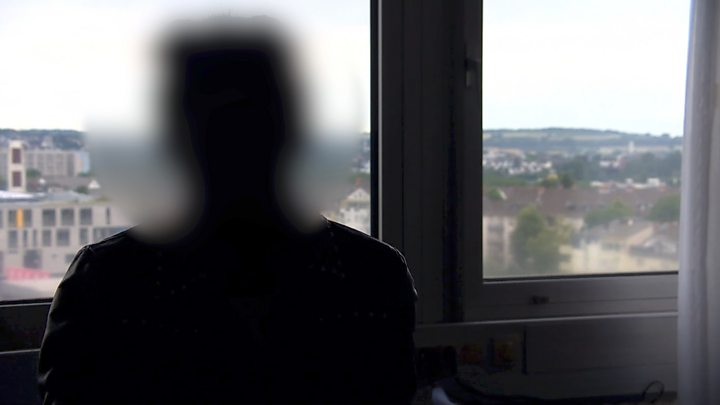 According to the National Crime Agency (NCA), Iyamu's victims were forced to drink blood containing worms, eat chicken hearts, have their skin cut with razor blades and made to take an oath not to try to escape or tell the police.
At the time of her initial conviction, the NCA said Iyamu "enlisted the help of a voodoo priest to put them through a 'juju' ceremony; a ritual designed to exert control over the women".
"They were threatened with serious harm to them or their families if they broke the oath."
Solicitor General Robert Buckland challenge the jail term handed Iyamu at the Court of Appeal.
Mr Buckland urged three judges to find the sentence imposed in July was "far too low".
Lord Justice Davis, Mrs Justice Simler and Mr Justice Dove ruled that the total sentence imposed was "unduly lenient".