Hither Green burglary: 'Insufficient evidence' to charge man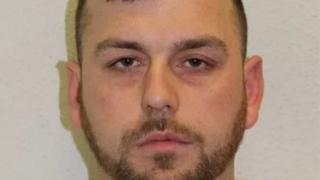 A man who was arrested in connection with a failed burglary where an intruder was killed will face no further action.
Billy Jeeves was held on suspicion of burglary following a break-in in Hither Green, south-east London, on 4 April.
Scotland Yard said it had carried out an "extensive investigation" and there had been "insufficient evidence to support a charge of burglary".
Henry Vincent, 37, was fatally stabbed during the break-in.
Homeowner Richard Osborn-Brooks, 78, was arrested on suspicion of murder after discovering two intruders in his home in South Park Crescent.
He was later released without charge.
Mr Jeeves had been arrested on 20 April then later released under investigation while detectives carried out inquiries.
The Met said he was informed he would face no further action on Thursday.