Husband's plea 10 years after wife's Northolt hit-and-run death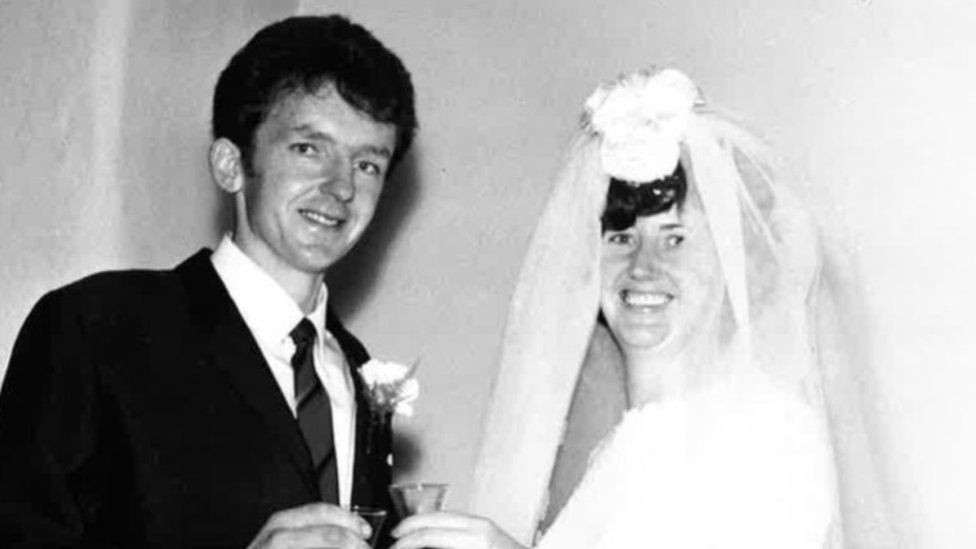 The husband of a "one in a million" pensioner killed in a major road collision has made a new plea for information 10 years after her death.
John Mullaney, 77, lost his wife, Josie, after a four-car crash in Northolt, London in 2008.
Mrs Mullaney, 73, a passenger in one of the vehicles, sustained a head injury and died six days later.
Mr Mullaney said he did not "understand how the person responsible can sleep at night".
Police were called to Ruislip Road, where a Toyota MR2 was involved in a collision with three other vehicles.
"Josie and I were married for 39 years. We were looking forward to starting our retired life together but all of this has been cruelly taken away", Mr Mullaney said.
"Josie was one in a million, I miss her and think of her every single day.
"I don't understand how the person responsible can sleep at night and why those who know who did this have not come forward," he added.
A £10,000 reward has been offered by Crimestoppers for any information that could lead to an arrest and conviction.
The Toyota, registration number LS06 GBU, failed to stop at the scene and had been reported stolen.
It was found abandoned in Woodstock Avenue, Southall, after the collision.
Det Sgt Ben Massink, of the Met Police, said: "A lot of time has passed, but we are determined to identify the person who was driving the MR2."
Related Internet Links
The BBC is not responsible for the content of external sites.