Harmondsworth immigration centre death: Firms will not be prosecuted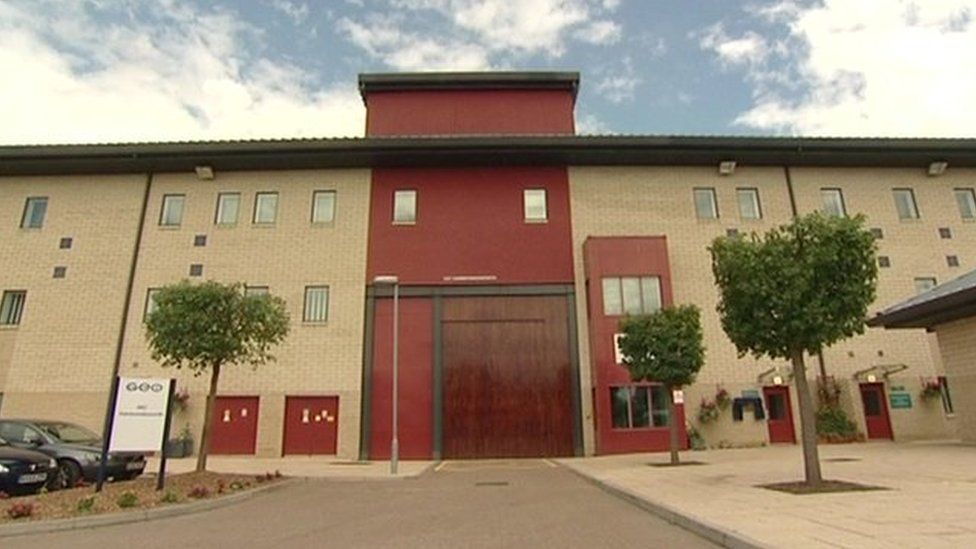 Two companies will now not be prosecuted over the death of a man at a London immigration centre, the Crown Prosecution Service (CPS) has decided.
Prince Fosu, 31, was found dead in his cell at Harmondsworth Immigration Removal Centre on 30 October 2012.
The CPS has reversed an earlier decision by saying firms which ran the centre and its health services should not face health and safety charges.
Mr Fosu's father said: "This is not justice".
Harmondsworth holds male detainees awaiting removal or deportation from the UK.
Mr Fosu, a Ghanaian national, had arrived at the facility six days before his death, after he was arrested for running naked in the street and found to be in the country illegally.
At the time, the immigration centre was run by GEO Group UK Ltd, while Nestor Primecare Services Ltd ran health services under contract to GEO.
Mr Fosu's father said: "For a bereaved family, it is difficult to understand why there is such delay in the criminal decision-making process."
"How can I now explain to the wider family, on the anniversary of Prince's death, that we have got nowhere in six years?" he added.
A CPS spokesman said: "Following a review of the evidence in this case, we considered the challenges in bringing a prosecution were greater than we had previously assessed and concluded the case should not continue."
The family's solicitor said the CPS's handling of the case was "dysfunctional" and had failed to give "a decent, efficient and humane service."
Related Internet Links
The BBC is not responsible for the content of external sites.