Sally Hodkin murder: Patient 'called her nurse 10 times'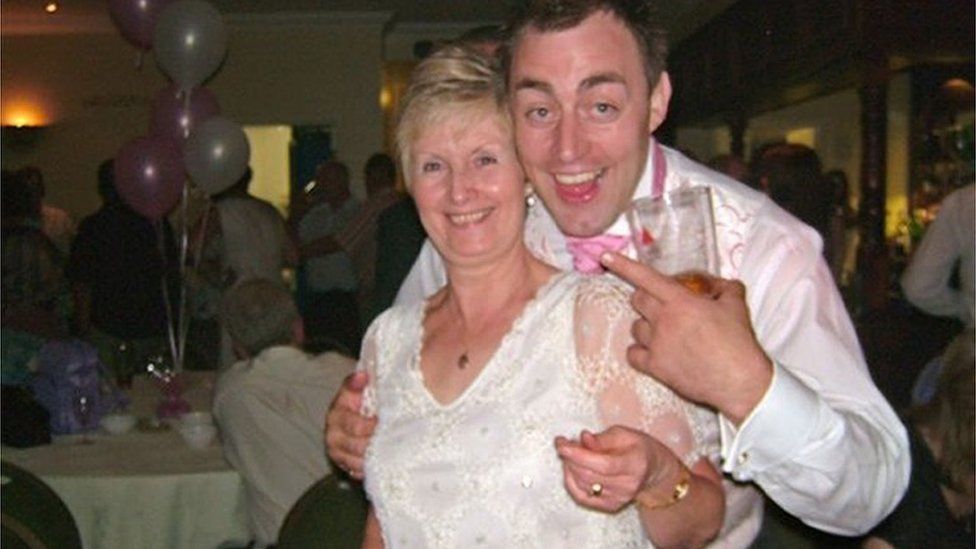 A patient who murdered a grandmother called her psychiatric nurse 10 times on the day of the killing and had asked to be collected, an inquest has heard.
Nicola Edgington almost decapitated Sally Hodkin with a stolen butcher's knife in Bexleyheath, in 2011, six years after killing her own mother.
Nurse Tanya Biebuyck told the inquest Edgington had left her a voicemail saying she was "not very well".
South London Coroner's Court heard Edgington had asked her care co-ordinator Ms Biebuyck to drop her at A&E about two weeks before the murder because she had bleeding and believed she had suffered a miscarriage.
The hearing was told the possible miscarriage may be significant as diagnosed schizophrenic Edgington had a termination against her will shortly before stabbing her mother Marion at her home in 2005.
However, Ms Biebuyck said at the time she had no concerns over her patient's mental state.
"I remember her saying to me that perhaps it was better that she wasn't pregnant because of the situation with her on-off boyfriend at that time.
"She was very relaxed, her mood was eurythmic," she said.
The inquest has also heard Edgington threatened at least two people with knives while on discharge, had been smoking high-strength cannabis and had not slept in three weeks before the murder of 58-year-old Mrs Hodkin.
Ms Biebuyck said she believed the "right decisions" had been made with her care "considering the clinical picture".
She told the inquest no trace of drugs were found during random screenings of Edgington and there had also been "no evidence of any changes in her mental health".
On the day of Mrs Hodkin's murder, Edgington was taken to Oxleas House mental health unit, but was later allowed to walk out of the building.
Related Internet Links
The BBC is not responsible for the content of external sites.