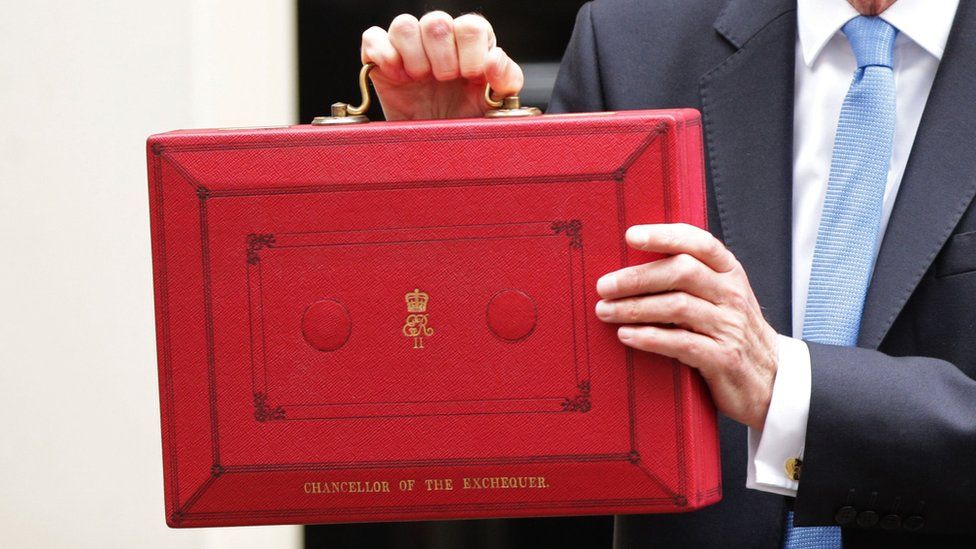 There weren't any big ticket transport items for the capital in the Budget 2018 - and it led the mayor to call it "anti-London". So is it?
Well if you go through the chancellor's red book it doesn't do much to change your opinion.
This is a detailed breakdown of it.
Crossrail 2 gets a mention and it looks like the big decision for that will be in next year's Spending Review.
But there was certainly no definite commitment.
In the past, the chancellor has given money to the scheme to carry out studies.
And while the creation of a "Great Thames Park" was widely publicised beforehand we have no real indication as to what it is.
The government says it will support a further study to develop options for the 'park'.
If you look in the Thames Estuary Commission's report, the park is a "brand" to improve inward investment and connections. It'll improve access to green spaces for pedestrians and cyclists along the Thames Path.
So it seems it's a network of green spaces along the edge of the Estuary linked by the Thames Path.
'Hostile Vehicle' barriers
Westminster Council gets £5m for its Ceremonial Streetscape Project.
The money is to convert the black and yellow "Hostile Vehicle Mitigation" blocks - those barriers designed to stop vehicles getting close to sensitive buildings - and to install bollards that are more in keeping with the area.
And the biggest amount is £291m from the Housing Infrastructure Fund to unlock "over 18,000 new homes".
City Hall is waiting for more detail but it believes that could be money for 14 new DLR trains to increase capacity and the purchase of land for a depot at Beckton.
The money could also be used to redevelop the Poplar depot into housing and contribute to a new Thames Wharf station.
Related Internet Links
The BBC is not responsible for the content of external sites.