'Seni's Law': Patient restraint law given royal assent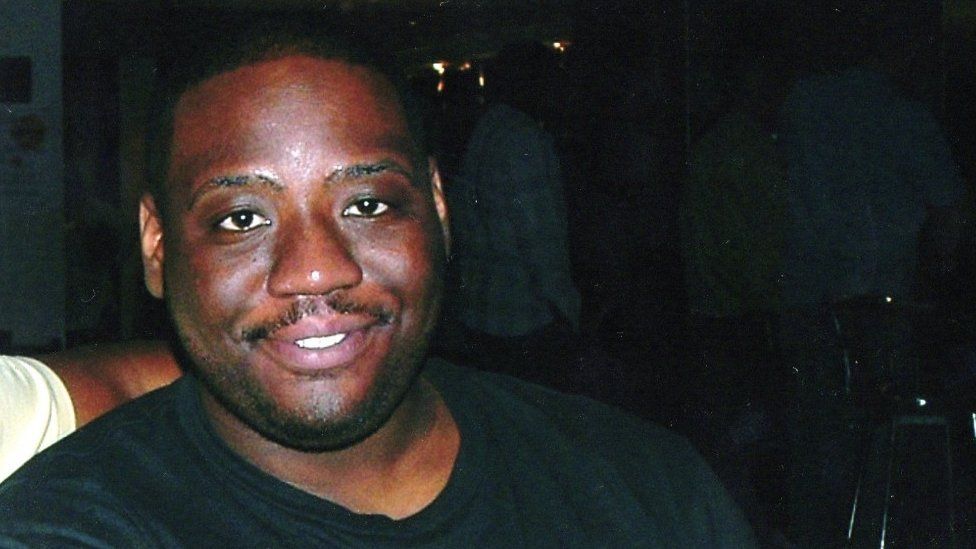 A new law to improve oversight of the use of force against patients in mental health units has received royal assent.
"Seni's law" was inspired by Olaseni Lewis, who died in 2010 soon after being restrained by 11 police officers in Bethlem Royal Hospital, Beckenham.
Under the new legislation, hospitals will be required to publish data on how and when physical force is used.
The bill also requires the secretary of state to conduct an annual review of any reports published that year relating to the death of patients "as a result of the use of force in a mental health unit by staff who work in that unit".
Mr Lewis's family have welcomed the legislation as an opportunity to prevent further deaths.
His mother, Ajibola said she believed the hospital was the best place for her son when he became ill.
But instead of receiving the help and care he needed, Seni met with his death, she said.
"It took us years of struggle to find out what happened to Seni: the failures at multiple levels amongst the management and staff at Bethlem Royal Hospital where, instead of looking after him, they called the police to deal with him.
"And the brute force with which the police held Seni in a prolonged restraint which they knew to be dangerous, a restraint that was maintained until Seni was dead for all intents and purposes.
"We welcome the law in his memory, in the hope that it proves to be a lasting legacy in his name, so that no other family has to suffer as we have suffered."
Labour MP for Croydon North, Steve Reed, who tabled the bill, said: "This new law will save lives and gives mental health patients in the UK some of the best protection in the world from abusive restraint."
Correction 21 January 2019: This article has been amended to clarify that the death of any patient in a mental health unit, as a result of the use of force by staff there, will be subject to a review process by the secretary of state, rather than an independent inquiry.