Jay Hughes: Boy dies in Bellingham chicken shop stabbing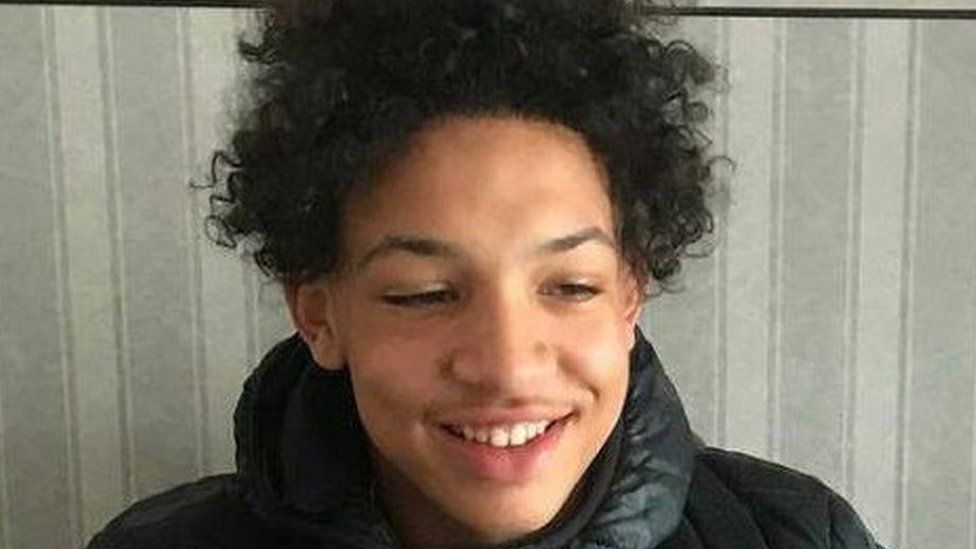 A teenager has been fatally stabbed in a premeditated attack at a chicken shop in south-east London.
Jay Hughes, 15, was found with stab wounds at Morley's on Randlesdown Road, Bellingham, at 17:20 GMT on Thursday.
He was taken to hospital where he was pronounced dead at 20:15, police said.
Tayla Ann Warwick, who grew up with Jay, said he was well known with everyone and described him as "the kindest person who was so loving and thoughtful".
Det Ch Insp Chris Soole said the investigation was still at an early stage but "we know that this was an awful premeditated attack on a young boy who sadly lost his life as a result".
He added: "I would appeal to anyone with information to get in touch with us. Those responsible must be caught and brought to justice.
"Any information passed to police will be treated with the strictest confidence."
Tayla Ann Warwick said she grew up with Jay, who was also named locally as Jai Sewell.
The 19-year-old added: "It's so shocking, I spoke to him the other day."
No arrests have been made following the incident and detectives are appealing for information.
A Section 60 order has been authorised in Lewisham borough between 12:00 and 03:00 on Saturday.
The act allows a police officer to stop and search a person without suspicion.
The chicken shop and other businesses along the road have been cordoned off.
Five children in school uniforms placed flowers and cards on railings at the scene.
Deanne Wright, 36, who lives nearby, said she used to see the victim on the bus every day.
She said: "I just know he was a sweet little boy."
Ms Wright said that the victim and his friends used to "congregate" around the chicken shop every day, but "something like this hasn't happened before".
She went to the shop on Thursday after a friend told her about the incident.
"I saw him. He was on the floor. I saw him lying there," she said.
One resident near the scene on Friday said he believed children were turning to knife crime out of fear.
"They are looking for the closest object to use to defend themselves. They're scared," he said.
Talking on BBC Radio 4's Today programme, Met Police Commissioner Cressida Dick said tackling violent crime in London was her priority.
She also said the incident on Thursday was a "horrible" thing to happen for the 15-year-old, his family and the community.
"We must focus on violent crime, and in London and I'm glad to say the figures have stopped going up and up, as they have in the last three years," she said.
Related Internet Links
The BBC is not responsible for the content of external sites.