River Thames missing swimmers: Body recovered near Canary Wharf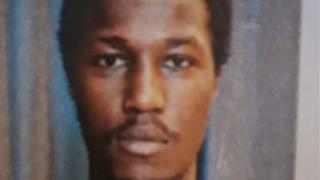 The body of a 26-year-old man has been recovered from the Thames - the third person to die in the river in a week.
Police were called to reports of a man struggling in the the water at Waterloo Bridge at about 20:30 BST on Tuesday.
Officers searched the area but found no trace of him before being called to reports of a body seen near Canary Wharf at about 21:20 BST on Thursday.
The man is believed to be Menelik Mimano, who was reported missing from Southbank on Wednesday.
Mr Mimano was studying for a masters degree in acting at Central Saint Martins, University of the Arts London, and was three weeks away from staging a final production with his fellow students.
Dean of Academic Programmes Paul Hayward said: "It is a tragedy that Menelik's untimely death means we will not be able to celebrate his exceptional talent at that event.
"He will always be remembered and we will cherish that memory. Our hearts go out to his family and friends."
The body of a another man, a 23-year-old who vanished while swimming with friends near Shadwell Basin in Wapping, was recovered on Wednesday morning.
A body was also recovered that afternoon as officers searched for a 47-year-old man last seen in the water in Kingston.